A few decades ago, entertainment used to be quite simple as most of it would be showcased on television. However, the advent of the internet changed everything as more forms of entertainment came into being. You may be familiar with quite a few of these, including gaming and movie streaming. Another form of entertainment that has begun to take hold is live streaming.
Live streaming involves a person providing entertainment to a digital audience live in many ways. Typically, streamers will play games with other streamers, which is by far the most popular form of streaming. People often assume that streaming involves simply sitting in front of a 1080p HD video camera and a microphone, but they don't realize how much work goes into it. Part of the challenge is to find the right equipment for streaming. Look no further than this article if you're looking for the best live streaming equipment in 2021. Keep reading to find out.
For Streaming Beginners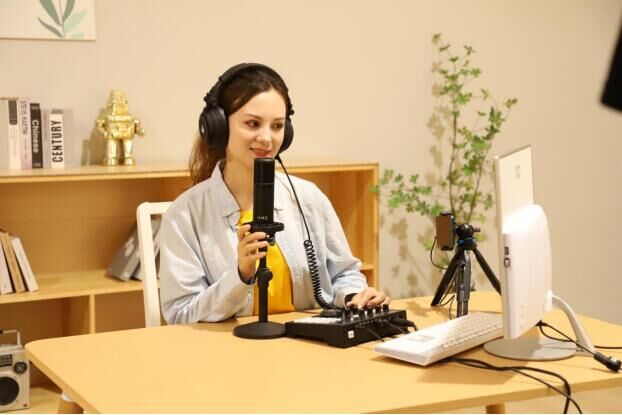 If you're new to streaming and looking to start, you may have seen a lot of streaming equipment advertised for various aspects of it. It can be pretty distressing for a beginner because you see all this equipment you're supposed to buy individually and can't figure out which one to get. Additionally, the prices of all these equipment combined are so high that you may end up giving up taking the plunge altogether. Is there any solution to this problem? That's where the AM100-K2 All-In-One Podcast Production Studio comes in.
The AM100-K2 is an excellent option for anyone who wants to start a podcast, radio show, or Twitch stream. This is because it comes in an all-in-one bundle with everything you need to start your streaming career. This ensures that you don't have to worry about buying gear if something is bothering you. The AM100-K2 is easy and intuitive to use and can get you started on streaming within minutes. This ensures you can focus on the streaming rather than worrying about technicalities and whatnot associated with streaming.
It offers four channels for mixing audio and simple connectors for microphones, smartphones, and other devices. You can control sound levels and mixing through this advanced engineering and even add other sound effects. Additionally, it offers portability, ensuring you can easily set it up anywhere you want. It provides high-quality sound and total control, making it great for advanced streamers. Some other features include:
Fully Integrated
Built-In Battery
Multi-channel mixing and streaming
High-Quality Preamps
Noise Reduction
Voice FX
For Seasoned Streamers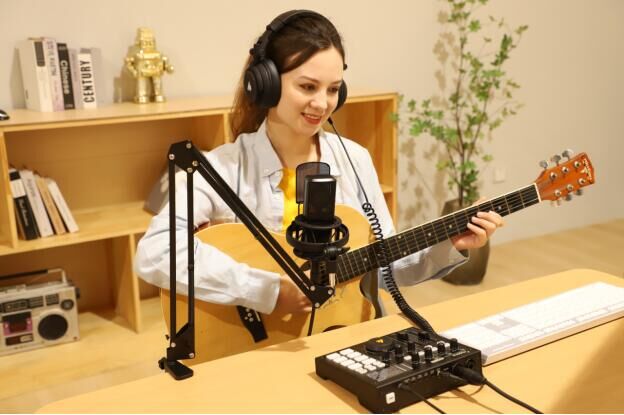 If you're someone who has established themselves as an independent streamer, you are likely looking out for better gear so you can improve your production quality. Most amateur microphones tend to get worn out after a while, so it would make sense to finally get a high-quality microphone. This is where we have the best option for you in the PM500S Large Diaphragm Condenser Microphone.
The PM500S, at its core, consists of a custom-made gold spluttered condenser capsule, which offers a large amount of clarity, dynamic range, and precise polar pattern. This means a rich and smooth sound that matches the quality of microphones you will typically see in studios. The top manufacturers make premium components inside this device, ensuring low noise and excellent sound capture. The microphone is built to last as it is built with durable alloys. In addition, it also comes in a microphone kit full of accessories to ensure you have pro-level content creation and that everything is well-protected.  
In conclusion
Streaming is one of the hot trends in entertainment right now, inspiring many people to take it up out of passion. If you are one such person or looking to improve their production quality, we recommend checking out the Maono products listed in the article. We hope they provide you with the exceptional quality and ease you deserve so that you can get your streaming career rolling.