AM200-S1 is one of Maono's best-selling products. AM200 is small in size but very versatile. It has been highly recommended by many YouTubers in the technology field. The exciting thing is that it can connect four devices at the same time, such as computers, tablets, cell phones, etc. This is a great piece of equipment for new podcasters who are just starting out their podcasting career.
How Do YouTubers Feel After Using AM200-S1?
Fayze Reviews

-Simple to use

-Lightweight, compact but exquisitely designed

-Premium design (sturdy material and of good quality)

Fayze Reviews

 

-Plug and play

-To create custom sound effects

-An all-in-one portable and rechargeable podcast production studio

-Impressive PITCH button (add some sense of humor to users' live broadcasting)

 

 

 

 

Spliffy TV

 

-Less hissing or static noise

-Long battery life

-Fantastic touch-sensitive function of ELECTRON button(glossy material and quick responsive)

-Good performance of DENOISE, MUSIC ONLY and SIDE CHAIN button(comparable to those of high-end devices)
You will find similar products from other brands can cost up to three or four hundred dollars. But the AM200-S1 kit also includes a microphone, so it is cost-effective.
You get everything you need just by buying this kit. If you're just starting out with live streaming and podcasting, AM200 can reduce trouble and save your valuable time.
AM200-S1 is rich in functions. If you're a streamer, a gamer, a podcaster, a YouTuber, and you want a versatile mixer for broadcasting, AM200-S1 is definitely a near-perfect choice.
Now there is a piece of good news for you! In the third quarter of 2021, Maono's new product AM200Pro will be available to you!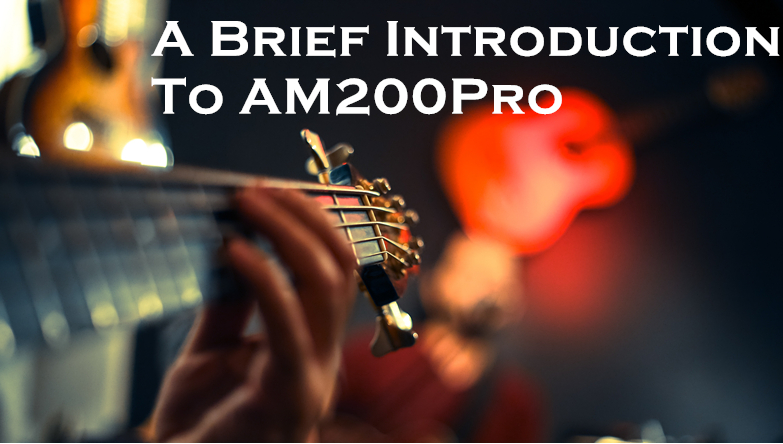 AM200Pro's function setting is higher than the live sound cards currently on the market. It has added an XLR interface to access to professional XLR microphones. A large-function microphone amplifier solves the problem of no sound from a low-sensitivity moving-coil microphone.
What's exciting is that AM200Pro has increased from the original 4 custom sound effect buttons to 11 (contains three long sound effect buttons). What's more, AM200Pro has also preset 6 reverb modes.
AM200Pro will have 3 set types, they are:
| | |
| --- | --- |
| Model Number | Configuration |
| AM200Pro | AM200Pro |
| AM200Pro-S1 |  AM200Pro+PM320T |
|  AM80Pro-S2 |  AM200Pro+PM320T+MH501Headphones |
Thank you for your support of Maono and just look forward to our new products!