If you are looking for a simple microphone, not so hefty nor too fancy, then you should definitely go for MAONO AU-903. Its reasonable price and superior quality make it the best budget microphone for podcasting in 2020.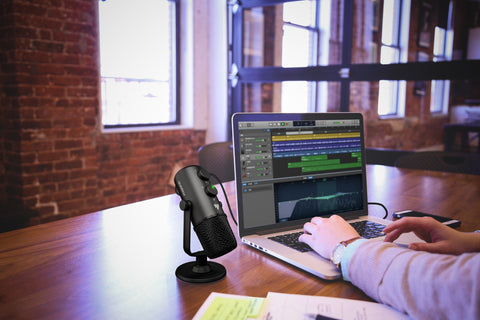 1. Simple design light up your passion
It' just a right fit on your hand and a minimalist decoration for your desk. The solid stand enables it to firmly stick to the same place and no worry to slip. And you could always rotate it horizontally to the right ankle as you want it to be. You could feel the metal finish when you touch it. It's not that heavy however lifts enough weigh to include its metal body and precise circuit design inside. Its bright dark would be a sparkle to light up your passion to let your sound be heard.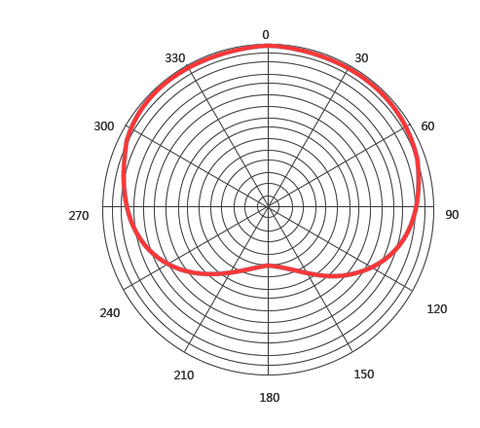 2. Cardioid/Omnidirectional polar pattern
Regarding polar pattern, AU-903 microphone has two, one omnidirectional and the other unidirectional pickup pattern, more specifically cardioid polar pattern. The latter may be a better choice for podcaster. It only picks up sound from a source directly in front of it and it does a great job in rejecting sounds from other directions. Thus you don't have to too much worry about the noise from your air conditioner or the vibration sound from the humidifier at your side interfere your podcasting.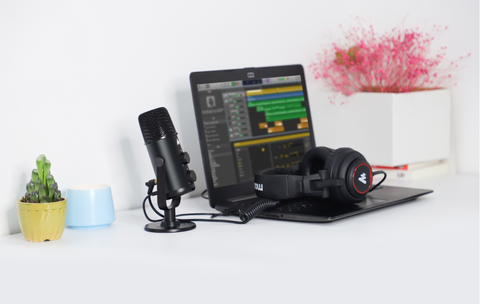 3. Start the journey of podcast
Just simply plug in via a USB cable you could connect it with your audio output device. Here we go the journey of podcast. The 3.5mm headphone jack allows you to monitor while speaking, so that you could put on your headphone, listening to yourself talking, making subtle adjustment timely, letting your voice more clear or with more fun. You could always have your own style and hit the right point. And the volume knob makes it much more convenient to adjust the pickup sound volume. Every single word of yours is picked by the microphone capsule and then delivered through the electronic wave to your listeners who share the same audio channel with you. It delivers not only your sound or your word, but also the warmth or the power or joyfulness behind that. That kind of connection is delightful and tight. Same time and same channel, familiar voice and varied talking, worth regularly anticipating.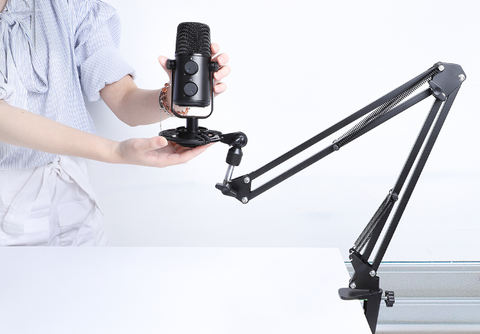 4. Mount it on an arm stand
AU-903 comes with a small stand that allows you to remove it effortlessly. If you do want to use it with an arm stand, it won't take much effort to unscrew it and mount it on an arm stand.
Conclusion
Delightful in its look and superior for its quality, Maono AU-903 is definitely your first choice that could add an edge in your travel of podcasting.
Go get it now:
https://www.maonoglobal.com/collections/podcast-microphones/products/desktop-usb-microphone-maono-au-903