ASMR is a thriving industry. In 2020 alone, there were about 2.3 million searches for ASMR every month. Creators all over the world release an average of 500 new videos daily, and some of the biggest ASMR channels make up to millions of dollars in revenue each year. Chewing bricks of honeycomb, turning book pages, product unboxings — there's pretty much no rules in the world of ASMR content creation.

If you're interested in a slice of the pie, setting up an ASMR channel of your own shouldn't be too complicated. All you need is the right equipment, the commitment to content creation, and the creativity to set your channel apart from others. Below is a brief look at the tools of the trade.
Microphone

More than half of viewers would abandon an ASMR video with bad audio in less than 90 seconds— which is why veteran ASMR-tists take care to avoid unpleasant sounds in their videos that might shock listeners awake.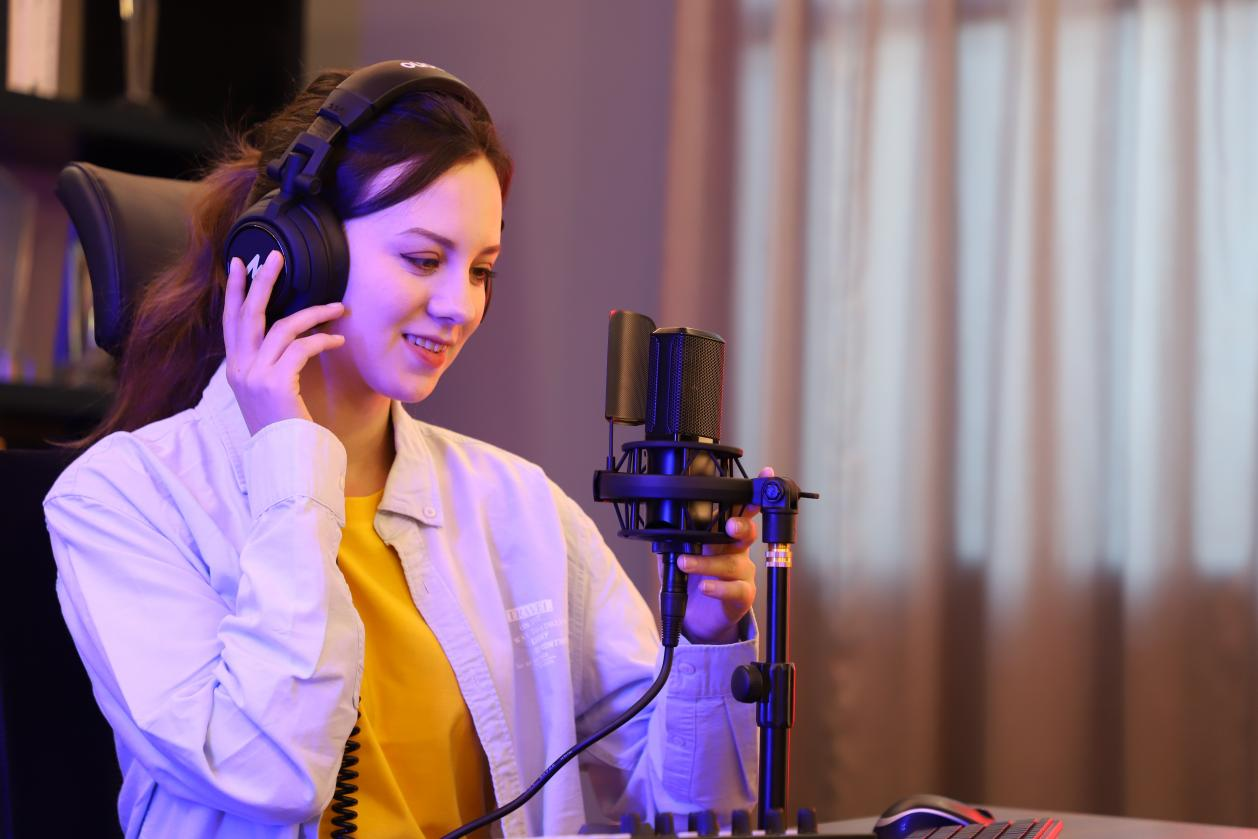 For an ASMR-tist, a good quality mic setup is the center of their work. For this, a condenser microphone like the Maono PM500T works great, as it is equipped with an ultra-large 34mm diaphragm condenser capsule, offering a wide dynamic range, unmatched quality, and an ultra-precise cardioid polar pattern that can focus on exactly what you want to record. And because its circuit design utilizes premium components, it reduces self-noise and proximity effect, which makes it perfect for improving the quality of your ASMR videos. The set is a fantastic choice for ASMR-tists, as it comes with accessories including a metal desktop stand, shock mount, metal pop filter, and an XLR to XLR cable.
Digital Camera

While it's possible to record video on your phone, not all phone can produce top-notch footage that will give your viewers the coveted 'tingles'. Fortunately, there is a range of digital cameras available for filming quality video for your channel. The Canon EOS Rebel and the Pentax K-70 are both affordable, versatile DSLR cameras that would work well for beginners. Both come with a wide range of accessories like a much-needed tripod for easy set-up anywhere, as well as a variety of lenses.
Lighting Setup

Your lighting setup can definitely affect the overall vibe of your videos. Some channels prefer standard, studio-style lighting. Others have darker setups with some accent neon lights here and there. Overall, it's important to fine-tune your lighting to match your content and your camera settings accordingly. For instance, if your room is on the darker side, you'll want to invest in a ring light or softbox to illuminate your work. Otherwise, your footage might end up too grainy or blurry, which could make your channel seem unprofessional.


Editing Software
Lastly, you'll need audio and video editing software to splice and sync your videos together. There are lots of free and accessible digital audio workstations on the market; Audacity, Garageband, and Ableton are some of the most popular. For video editing, on the other hand, built-in editors like iMovie and Movie Maker work fine, but you can also opt for any of the professional-level Adobe products. Editing audio and video separately will give you more freedom to fine-tune and emphasize the best parts of your ASMR.


Conclusion

Investing in proper equipment can help you bring aural bliss to audiences all over the world. If you're wondering where to start, prioritize getting a professional-grade condenser microphone such as the Maono PM500T for precision, clarity, and quality audio for your ASMR content. Then, keep expanding your kit to give your channel and its contents the edge that it needs.
Written by Isabella Mia