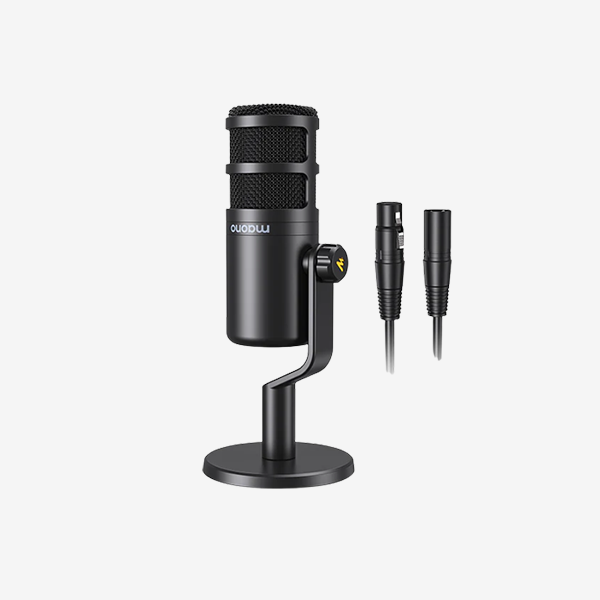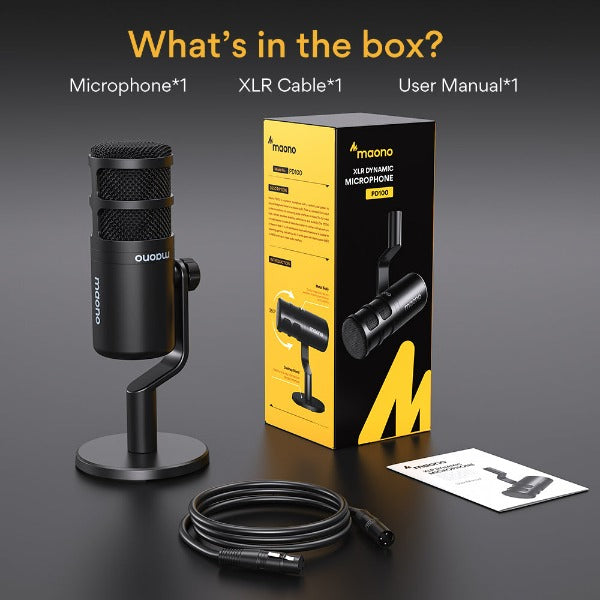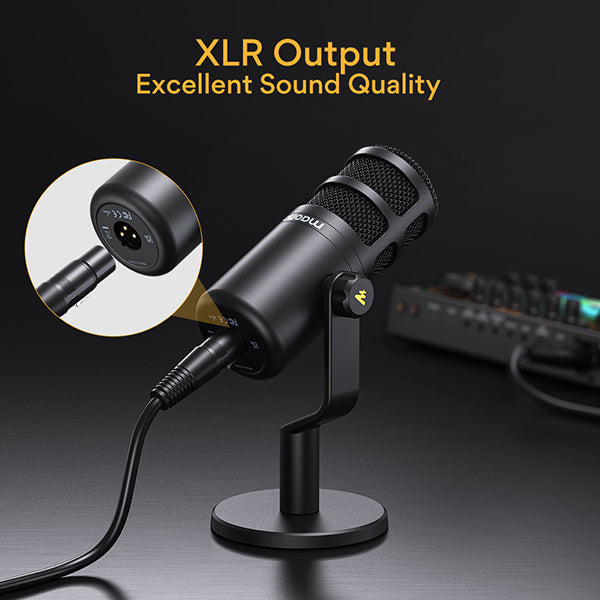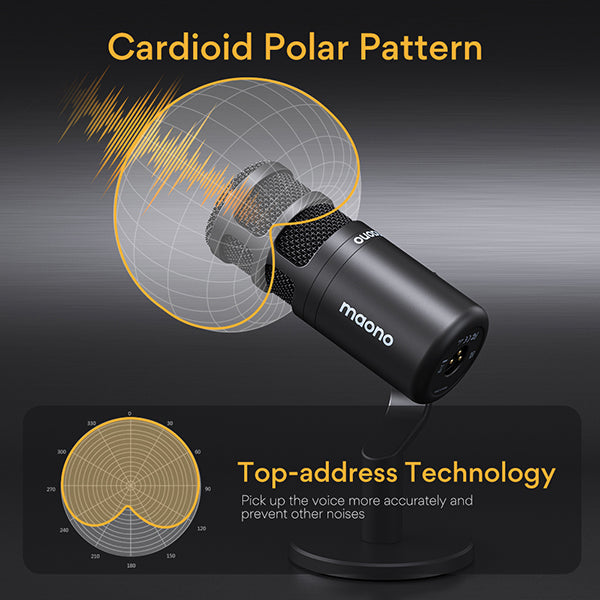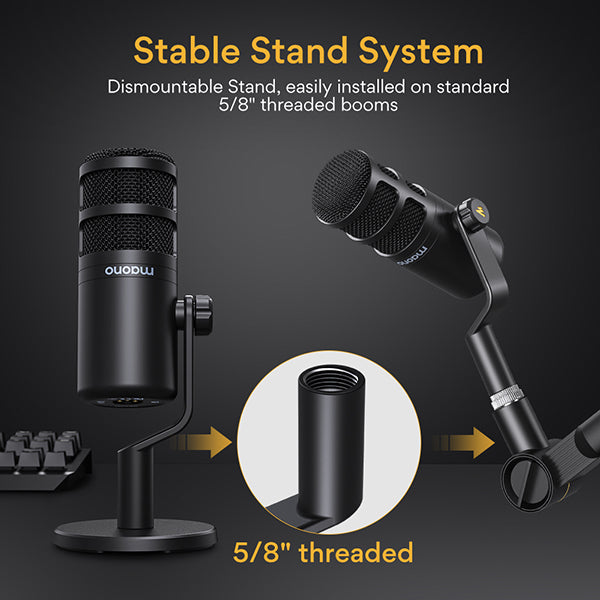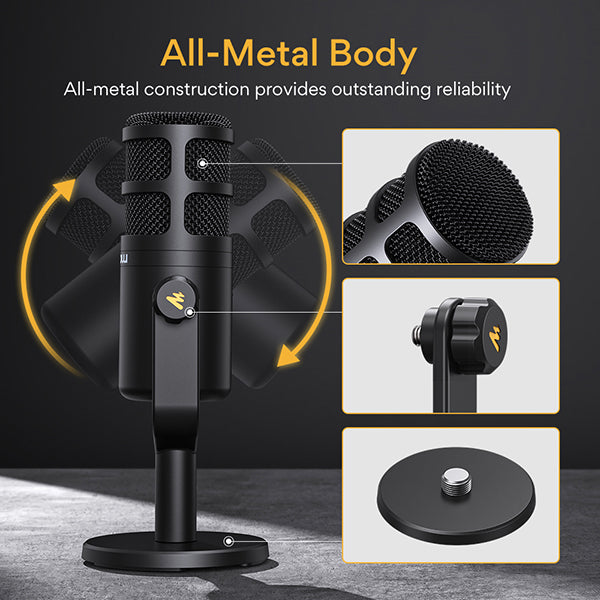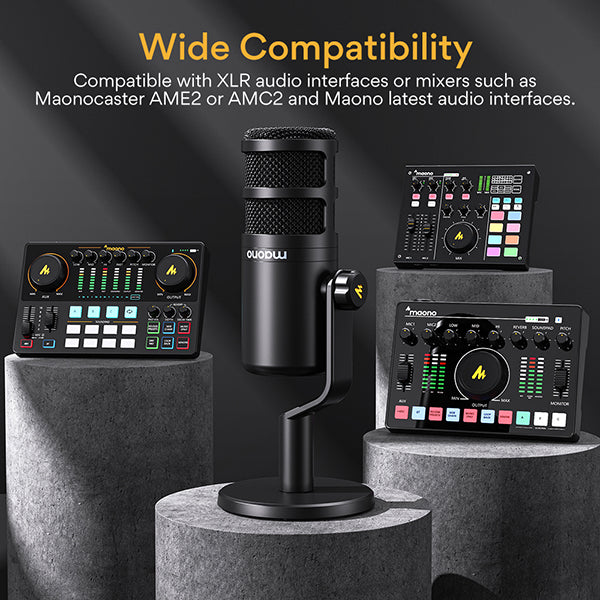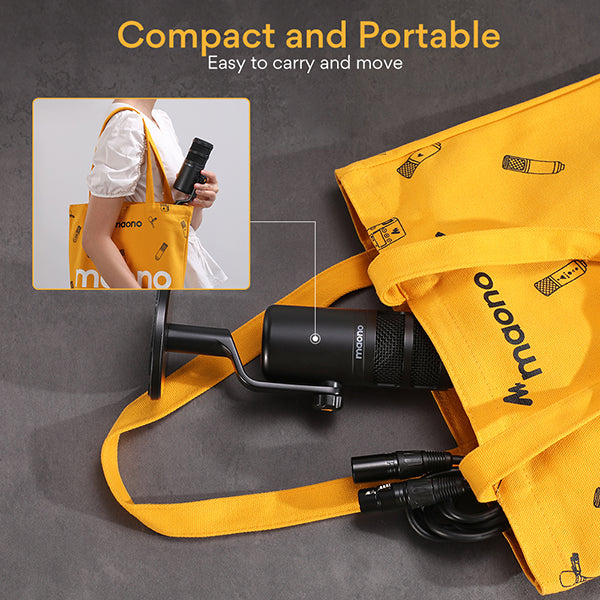 PD100 Podcast Dynamic XLR Microphone Kit
● GET AN IMPRESSIVE BROADCAST-SOUND QUALITY
Built-in dynamic core and inner double layer pop filter, thanks to the noise isolation technology, better attenuation of plosive. Well-balanced reproduction across a wide frequency response range 60-14kHz, delivering clean and mellow audio.
●START YOUR HOME STUDIO HERE
This XLR Podcast microphone features a cardioid pattern and "End Address" pick-up way, the PD100 dynamic recording microphone captures every detail of your voice with smoothness and more depth, find the voice you want and own it, and let your sound more center and front, so your streaming or recording will more clear, natural.
● STYLISH COMPACT DESIGN
All-metal construction, sleek appearance XLR studio microphone comes with a 2.36-inch detachable mic stand, to extend the stand height, the streaming microphone angle can be adjusted up and down 180° for a comfortable height and position. The thick base with non-slip rubber feet for stability and vibration damping provides you with a clear and pure sound. It can also be used with an arm stand with 3/8" or 5/8" threaded, giving you more options. (arm stand not included)
● EASILY CONNECT WITH PROFESSIONAL INTERFACES
The PD100 Podcast recording microphone with XLR connection, works great with Maonocaster AME2, audio interface, or external mixer, whether radio program recording, singing, Home studio content creation, or a multiplayer live broadcast, it will bring you unexpected results, make your podcasting or streaming even better. your listeners will have good listening enjoyment.
●ALL IN ONE MIC SET
XLR dynamic microphone * 1, Detachable desk stand * 1, heavy round metal base * 1, 6.56ft XLR cable * 1,user manual * 1. Start your broadcast journey with a premium and affordable microphone set here! Maono provides a 12-Month warranty.
 PD100 XLR Dynamic Microphone
In recent years,more podcasters have discovered the advantages of dynamic microphones and started to use them for creation. But due to the high price and the need for a high-gain audio interface, therefore, Maono launched the PD100 podcast dynamic microphone.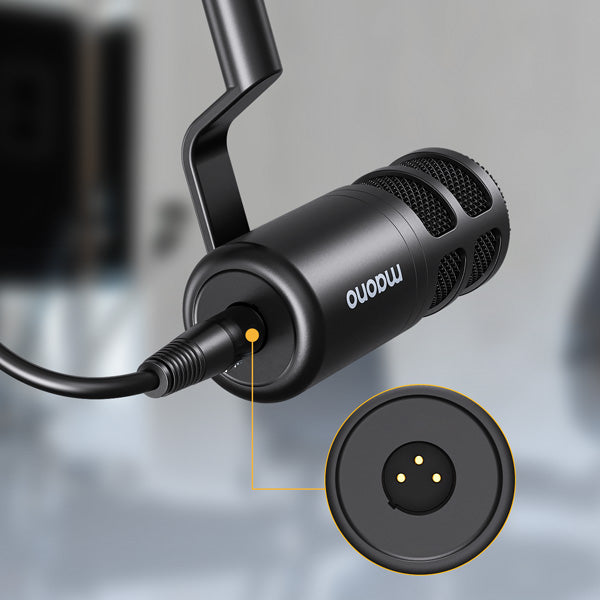 XLR Output
Support analog recording, it's widely used the devices to easily do the podcasting, gaming, recording, live streaming, and more.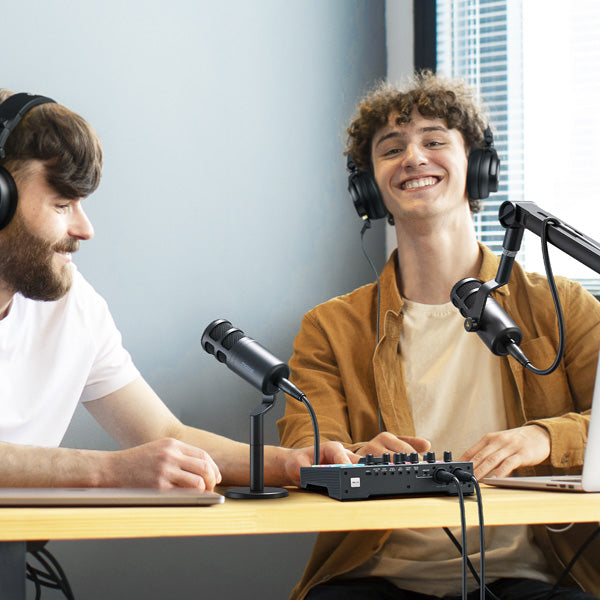 Excellent Sound Quality
Delivers crystal clear, well-balanced reproduction across a comprehensive frequency response and handles high SPLs, and provides detailed, faithful sound.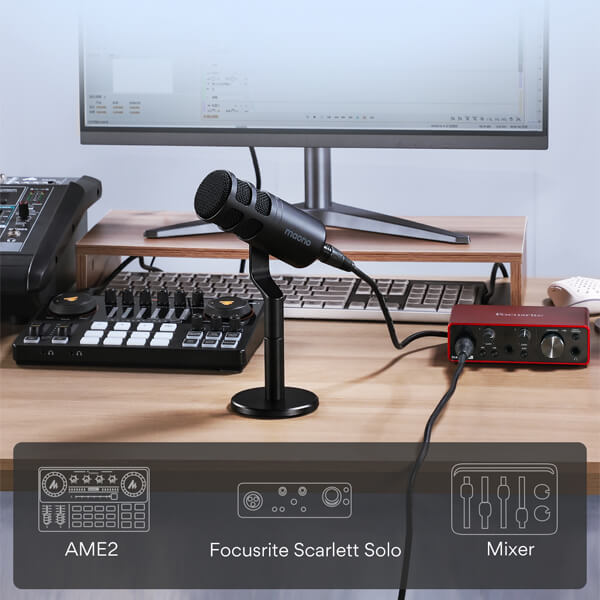 Wide Compatibility
Compatible with XLR audio interfaces or mixers such as Maonocaster AME2 or AMC2 and Maono latest audio interfaces.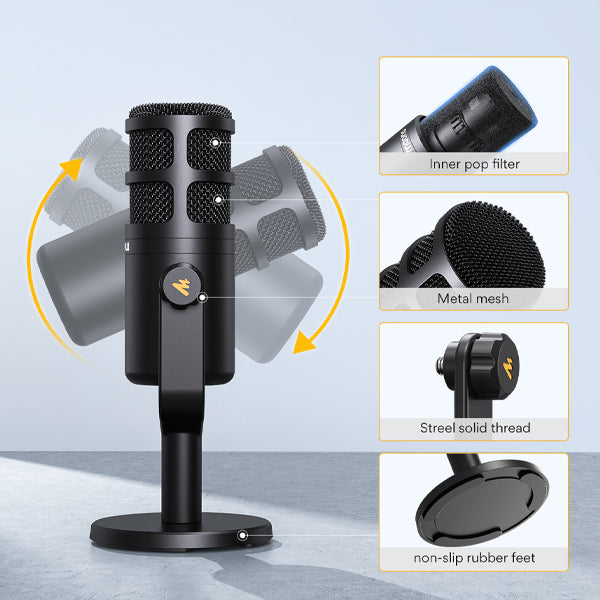 Table Stand System
Includes a solid desktop stand with heavy, non-slip design. It won't fall easily even when subjected to violent impact. While protecting the microphone, it also has a certain shock-proof effect.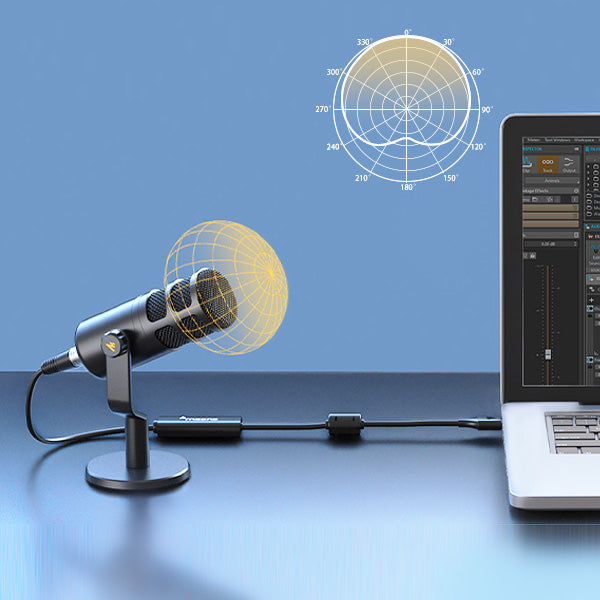 Top-address and Cardioid Design
Utilize cardioid pickup pattern and top-address technology to pick up your voice more accurately and prevent other noises, to make the voice clearly.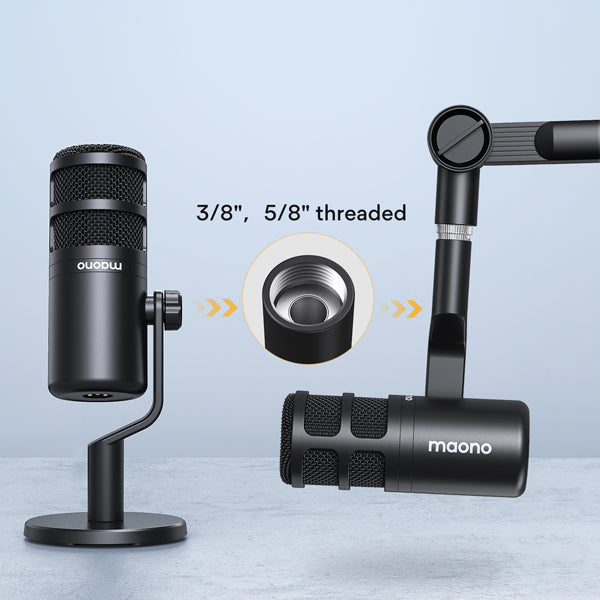 All-metal Body and Standard 5/8'' Threaded
Rugged and professional all-metal construction provides outstanding reliability, easy positioning on standard 5/8" threaded booms.
Specifications
| | |
| --- | --- |
| Microphone Type | Dynamic |
| Polar Pattern | Cardioid |
| Frequency Response |  60Hz-14kHz |
| Sensitivity |  -54+3dB@1kHz 0dB=1V/Pa  |
| Maximum SPL | 132dB SPL |
| Audio Output | XLR |