Why would you prefer a good quality for the videos you watch on YouTube or Netflix? Don't your eyes demand an uninterrupted and magnetic experience? 
It is the quality of audio that provides a firm ground to enjoy the video and absorb its essence.
Effective and ideal XLR Microphones can satisfy the audio quality requirements of vloggers, YouTubers, and video content makers.
Let's explore the principle of working of a microphone.
How Do Microphones Work
When you speak, your voice creates sound waves. The vibrations carry the energy towards your microphone.
The diaphragm, inside the microphone, moves back and forth when the vibrations hit.
Along with the diaphragm, the attached coil also moves in the same way.
Thus, a magnetic field is produced, which cuts through the coil.
This produces a flow of electric current from the mic to the recording device.
To be precise, microphones convert the incoming sound signals to outgoing electric signals, opposite to the process of a loudspeaker.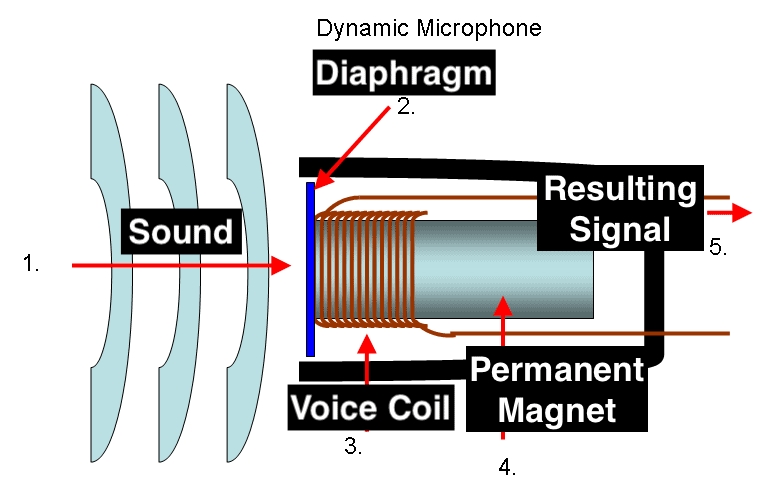 Why Do You Need A Microphone For Recording Video
Here are some benefits of a good microphone.
It filters noise effectively
Your voice is well captured
It assures good quality control
An Ideal angle is set up balancing the distance between mic and mouth
It has an easy to carry setup
It is convenient and easy to handle
What Type Of Microphones Are Best For Recording Video
Before you make a plan to buy USB Microphones for Video recording, you need to take care of the polar patterns and the type of microphone.
1. Cardioid 
These microphones record audio from the front side, and completely rejects sound from the rear part, while taking less sound from the sides.
Condenser mics are trending in cardioid since they are good for recording in studio mode.
2.Supercardioid
These microphones have a relatively high pickup pattern and high sensitivity from the front side. 
Shotgun mics are ideal options for this type.
3.Omnidirectional

These are trending with the lavalier mics you can clip in shirt, or tie., which are ideal for vloggers, streamers, trainers, or podcasters.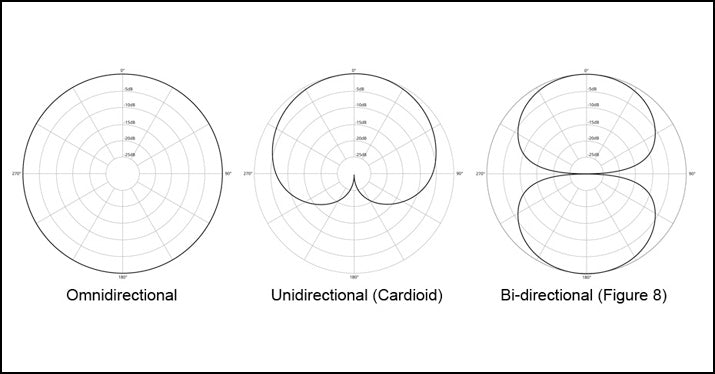 Best Microphones For Video Recording
The MAONO PM500 is a professional-grade XLR condenser microphone designed for vocal recording, music creation, and sound productions. It is equipped with an ultra-large 34mm metal diaphragm condenser capsule, copped with premium circuit components.
PM500 can capture any audible sound naturally and engagingly. From the recording of the drum to the string instrument, it is always an ideal choice.
Features:
Ultimate XLR Mic For Professional Recording
Studio-quality Sound
High Specification
Premium Metal Structure
External Power Source Required
Let's Have a Check How Customer Think of our Maono PM500T?
Best Bluetooth Microphone For iPhone Video Recording
The Maono WM820 B2 Wireless Microphone is an ultra-compact and extremely versatile wireless microphone system consisting of a receiver and transmitters. WM820 B2 has passed Apple MFi certification. It offers the best performance and maximum compatibility on Apple iOS devices.
What's the difference between Maono wireless and another brand wireless microphones?
1. MFi Certified
The Maono has passed this certification with strong R&D and manufacturing strength.
2. Excellent Performance and Maximum Compatibility on Apple
No pop-ups; real plug and play, no damage to your devices. Don't worry about not working after iOS system update
3. Good Sound Quality
Maono WM820 B2 wireless mics use a high-class professional audio chip providing intelligent noise reduction. The S/N(SIGNAL-NOISE RATIO) is 82dB(82db S/N Ratio). which is suitable for capturing every audio detail.
Features:
Mfi Certified
Delivers Clear And Natural Sound
Ultra-compact And Plug And Play
Support Recording For Two People
 Stable Transmission Range And Good For Outdoor Activities
Built-in Omnidirectional Condenser Capsules And External Lav Mics
Let's Have a Check How Customer Think of our Maono WM820 B2?
Best microphone for mobile video recording
The
PM325T
is a
professional-grade 3.5MM condenser microphone
designed for vocal recording, music creation, and sound productions. It is equipped with an ultra-large 25MM metal diaphragm condenser capsule, copped with premium circuit components.
Offering the
sought-after sound of classic studio microphones
while exhibiting extremely low noise, it's ideal for everything from pop, rock and hip-hop to podcasting and voice-over applications. A modern legend.
Features:
25mm Large Microphone Capsule
Plug&play And Wide Compatible
Full Metal Construction
Low Noise
Have you muted the video and tried to watch it? It is quite boring when you hear nothing while a video is played, and you may go even mad when the audio is of poor quality.
Take care of all the features of the microphones and buy the best one instead of considering only the cheapest option.
These recommendations will neither dissatisfy you nor keep your investment go in vain. Get yours and let your listeners have a fun hearing you!