The popularity of home recording continues unabated thanks in part to good quality.condenser microphones in the sub $100 price range. As innovations come, previous.generation tech gets trickled down to more affordable offerings from manufacturers. This means that technologies that existed only on high-end microphones 10 years ago are,now commonplace in the budget mic category such as premium components and construction.
Here we present you with an updated look at the best USB condenser microphones that you can get for under $100.
1. Maono AU903-Best Budget Cardioid Condenser Microphone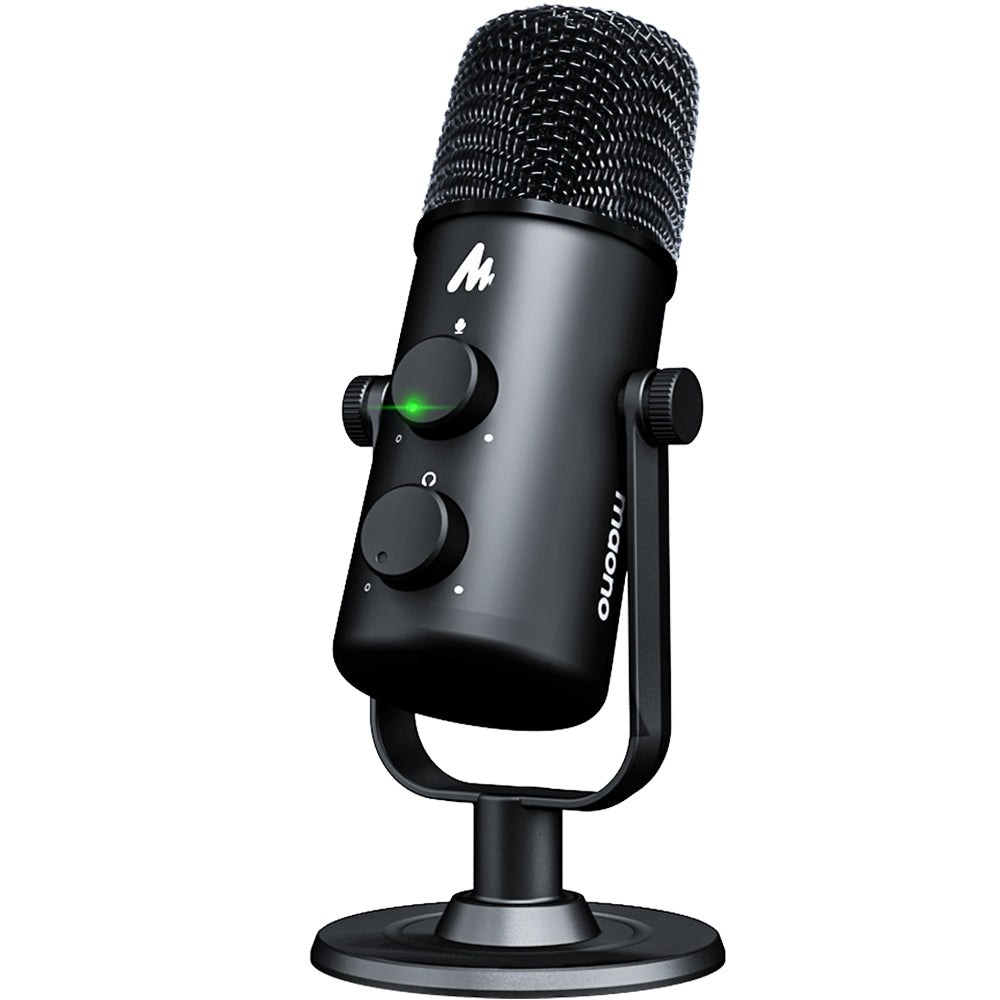 There are actually 2 models of the AU-903. The standard model includes 2 microphone
capsules, cardioid and omnidirectional pickup, and an adjustable stand. The other model is
the AU-902, which we mention a little farther down in the under $50 section.
Easy to set up and compatible with Windows/Mac. Connect to the computer using the
provided USB cable and choose the Maono Microphone as recording equipment on the
sound setting of your computer. Tablet and Mobile phone through extra Type C to Type
C/Micro USB cable(not included). No need for any other drivers and sound card.
Recommended Videos For You...
2. Audio-Technica ATR 2100x-USB
 It is designed to be handheld or on a stand, so if you want the option to use a USB mic by hand I would lean this direction.
 The ATR 2100x-USB is a dynamic mic, so it is more forgiving in louder environments as well.
It can easily make your voice sound nice and rich.
 It also works really well as a backup or travel microphone and the price point means you it's not the end of the world should something happen to it.
3. Maono A04H - Professional Condenser Microphone
MAONO A04H professional USB condenser microphone with headphones set -- plug and play.USB Microphone Kit Plug & Play -with the professional sound chipset. Sampling Rate:192kHz/24bit. With a good cardioid polar pickup pattern, high output and low self-noise function, the microphone can accurately reproduce even the most subtle sound.
 The new version provides one more headphone to meet your multiple needs. It is especially suitable for Youtube, live streaming, studios, recording, podcasting, gaming, etc. Make your life more wonderful!
 Recommended Videos For You...
4. Blue Snowball iCE
The Snowball iCE has a single microphone capsule, cardioid pickup pattern (vs cardioid and omnidirectional with the standard Snowball) and a more basic stand. Definitely an upgrade from the built-in computer audio, but otherwise nothing special.