The New Generation of Maono Internet Microphone is Coming.
As a company that commits to making the world's best microphone and audio products, Maono has been keeping paying efforts to develop new products full of innovation, and usability user-friendliness. Recently, Maono announces its latest XLR/USB dynamic microphone, Maono PD200X. Inspired by the flagship Maono PD400X dynamic microphone, which offers dual audio outputs, the XLR and USB-C. It is an ideal dynamic microphone for podcasters, music creators, streamers, gamers and recorders,s, etc.
Great news to tell you that the PD200X dynamic microphone just win the Golden pin design award, which is one of the most influential design awards in the world. Now let's check out what kind of function this new mic has.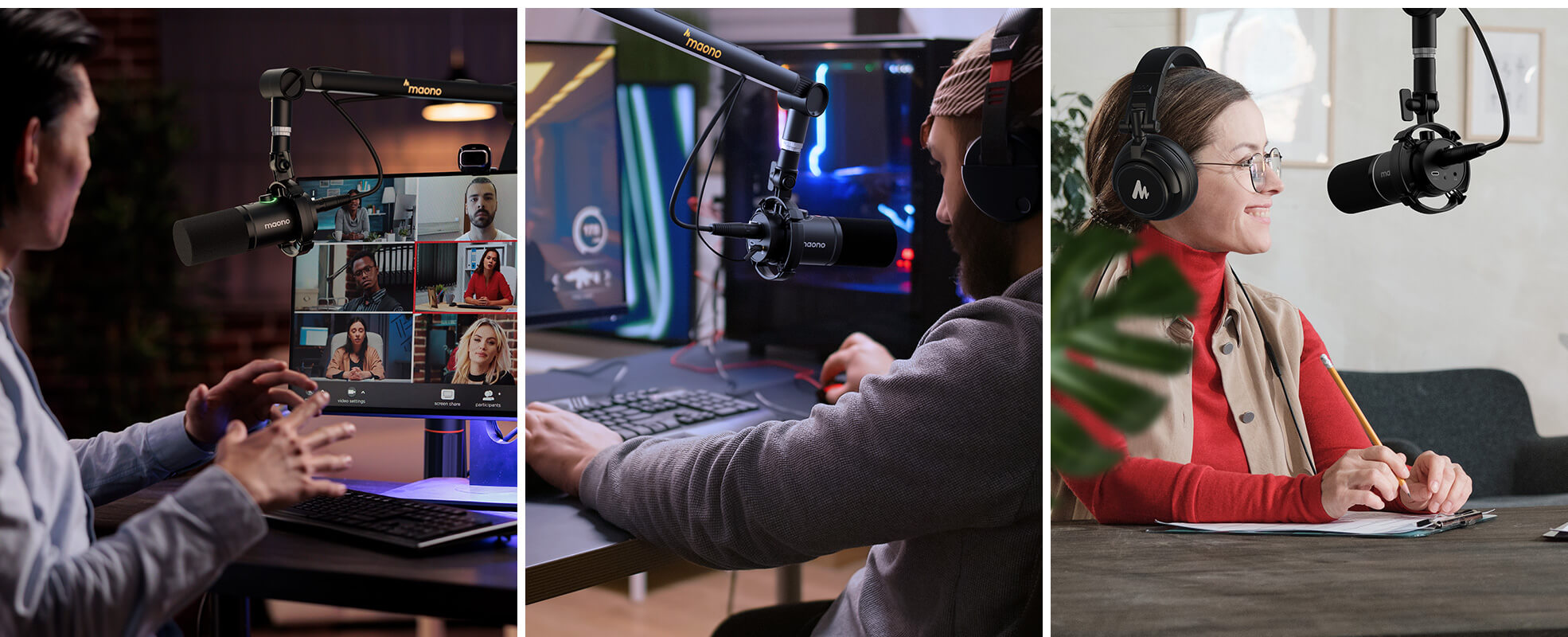 A Reliable Dynamic USB/XLR Microphone
Clear and great audio is a necessary element of successful content creation. With the Maono PD200X providing reliable performance, podcasters, streamers, and other creators can stick to the microphone and worry no more about selecting another audio recording gear. The PD200X dynamic microphone does an excellent job of focusing on voice while ignoring the loud hums of desktop PC, air conditioners, and any other ambient noises. It only delivers what you want others to hear.

This newly born PD200X dynamic microphone can be used with Maono link software at the same time in USB mode like PD400X, allowing you to enjoy multiple functions like control RGB lights, mic gain, headphone volume, limiter, etc while enjoying a more cost-effective price.
PD200X Dynamic Microphone Features
1. Metal construction
the high-quality microphone metal materials and craftsmanship are covered to protect the microphone from being hurt easily as well as the internal structure.
2. Custom dynamic capsule
The built-in dynamic mic capsule helps you capture deep lows, delicate highs, and crisp mid-tones. Ultra-wide frequency response of 50Hz-20KHz presents crystal clear and clean sound. Cardioid polar pattern rejects any unwanted background noise in your recording and streaming.
3. USB & XLR Connectivities
Plug-and-play when recording on a desktop or laptop by plugging the 8.2ft USB cable directly. XLR analog output for connecting to all professional interfaces, mixers, or portable PA systems when podcasting in your studio.
4. Everything in your control
The podcast microphone has a 2-in-1 smart knob to adjust mic gain, and headphone volume, a one-click mute key with an LED indicator to help you instantly mute the mic, and real-time monitoring of 3.5 mm headphone jack monitor output voice as desired by recording professionals.
5. Controlled RGB lighting
While changing to a gaming microphone mode, it has dynamic multi-color gradients and 8 static solid-color effects, which generate a personalized gaming atmosphere and make your streaming more appealing. There's also a button at the bottom of the mic. to switch the different colors and turn on/off the RGB, Only 5 seconds need to turn off the RGB.
6. Unlock the potential Maono-link
Choose the perfect tone from your microphone, and you can turn on/off the RGB light or switch in 9 different colors, also supports EQ, limiter, and compressor adjustment in USB mode.
7. Fully Monitoring of Audio Details 
The upgraded audio output Jack offers high performance, allowing you to connect professional monitoring headphones to fully monitor audio details, and an audio mixer can also be used while using XLR connectivity.

Thanks to the dual audio outputs of XLR and USB, Maono PD200X is well-compatible with PCs, laptops, and mobile devices, as well as a professional audio interface. Whether you want to use the microphone for gaming or recording vocals, you can always connect the microphone to the necessary devices and start creating content right away.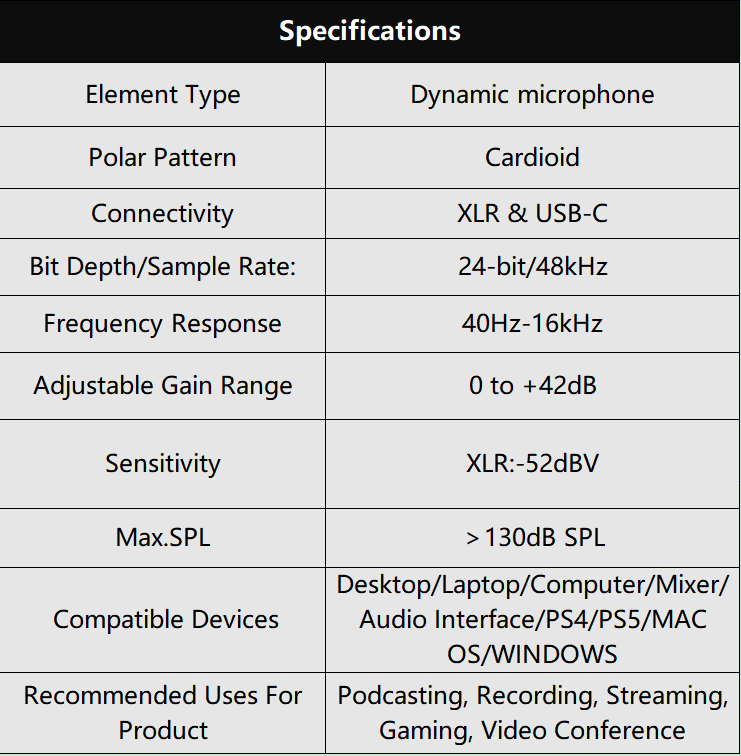 DON'T KNOW HOW TO CHOOSE A MICROPHONE? CHOOSE PD200X ON THE RIGHT
Both Maono PD400X and Maono PD200X dynamic microphones are great microphones and can handle audio recording and setting professionally and efficiently, thus allowing users to focus on content creation or online talking and interacting. highly recommend them for podcasters, gamers, live streamers, recorders, and video creators.

Compared to PD400X, PD200X's controlled RGB lighting function will be more appealing for most gamers, allowing them to transform the podcasting and gaming mode anytime and anywhere they like. and the PD200X might offer great accessibility at a lower price than PD400X. It is a great option if you want to experience a multi-functional RGB dynamic microphone for less than 80 USD. it will be also a perfect selection as well.