Happy New Year!
Dear Customers,
How are you? Maono would like to notify you in advance that we will have a long winter holiday from February 18th to February 29th. Below is our order shipment time arrangement for your reference. please leave us a message at angela@maono.com if you have any questions. We will try our test to get back to you ASAP and we would like to apologize in advance if there's any email reply or shipping delay,
We strongly suggest customer place the order before Jan. 18th so that we can arrange the order delivery before the winter holiday and you will be able to receive the goods ASAP. Thank you so much for your understanding. 
Package Delivery Time Arrangement:
No Shipping Time: February 21st , 2023 to February 23rd, 2023
We will normally arrange the order delivery within 3 days once we receive the order, but there's no delivery from February 21st, 2023 to February 23rd, 2023. and we will email you if there's any shipping delay.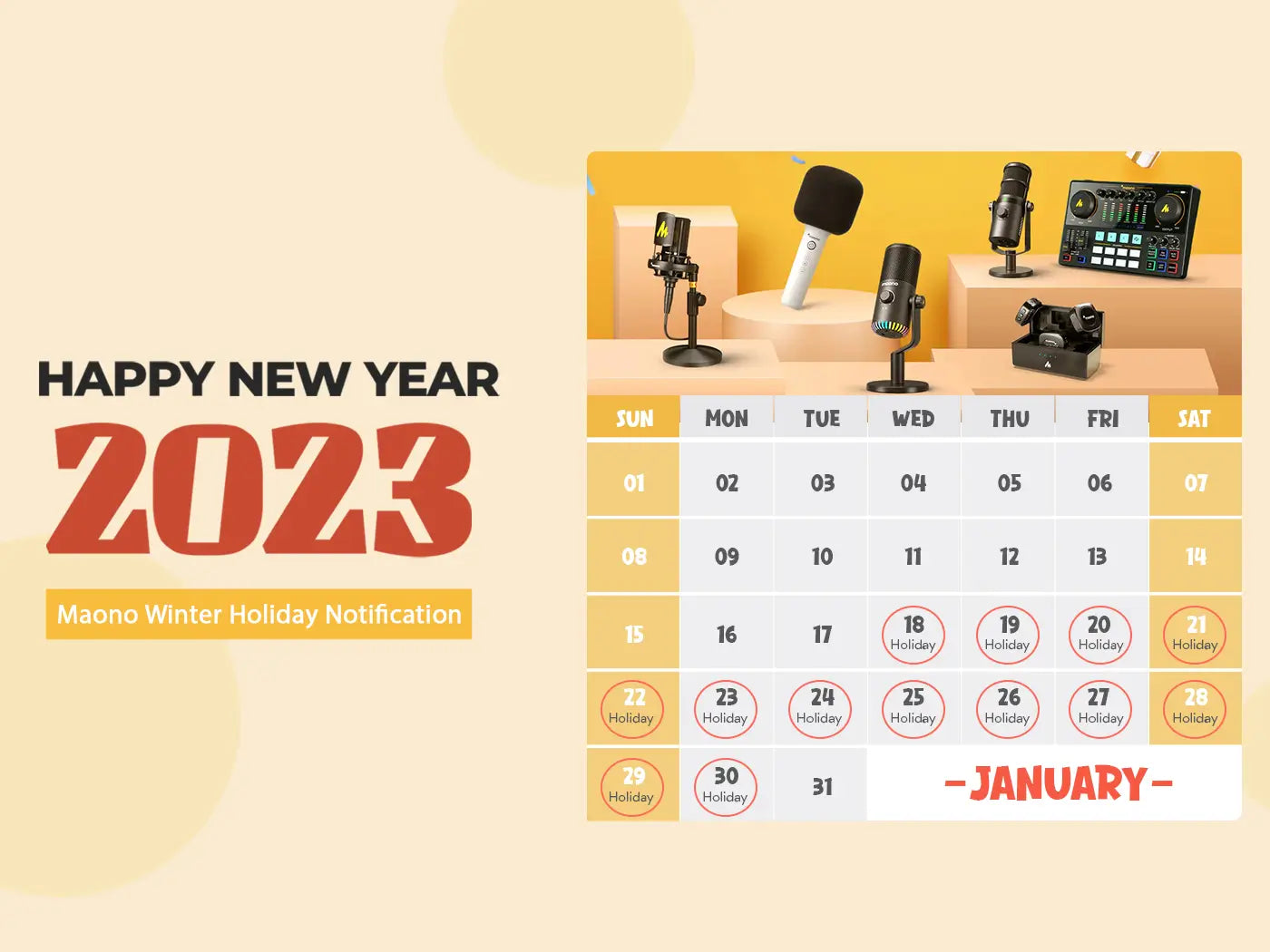 Maono teams would like to sincerely express our gratitude to every customer support in 2022 and wish you a happy and healthy life in 2023. And we really appreciate your understanding.


Best Regards
Angela from Maono
Global Best Selling Internet Microphone Brand