The flagship products of MAONO, PM432 and PM500 won the International Design Awards (IDA) 2021.
MAONO's USB microphone, PM432, won the Gold Award in the Product Design category (Media and Home Electronics - Computers and Information Technology) and the Silver Award in the Product Design category (Education - Teaching Aids) in the International Design Awards (IDA) 2021. In addition, MAONO's XLR microphone, PM500, also won the Honorable Mention in the IDA 2021 Product Design category (Media And Home Electronics).
Nowadays, a large number of ordinary users spread multi-media content through the internet. A simple, easy-to-use, and stylish recording device is exactly what they need. Therefore, MAONO combines the demand of users and developed PM432. The microphone set targets global podcasters, online chat, games, and singing. It meets the user's pursuit of high-quality sound with the ultimate cost performance. The appearance design fully considers modern people's pursuit of simplicity and beauty. The combination form directly solves the user's previous problem of purchasing multiple accessories.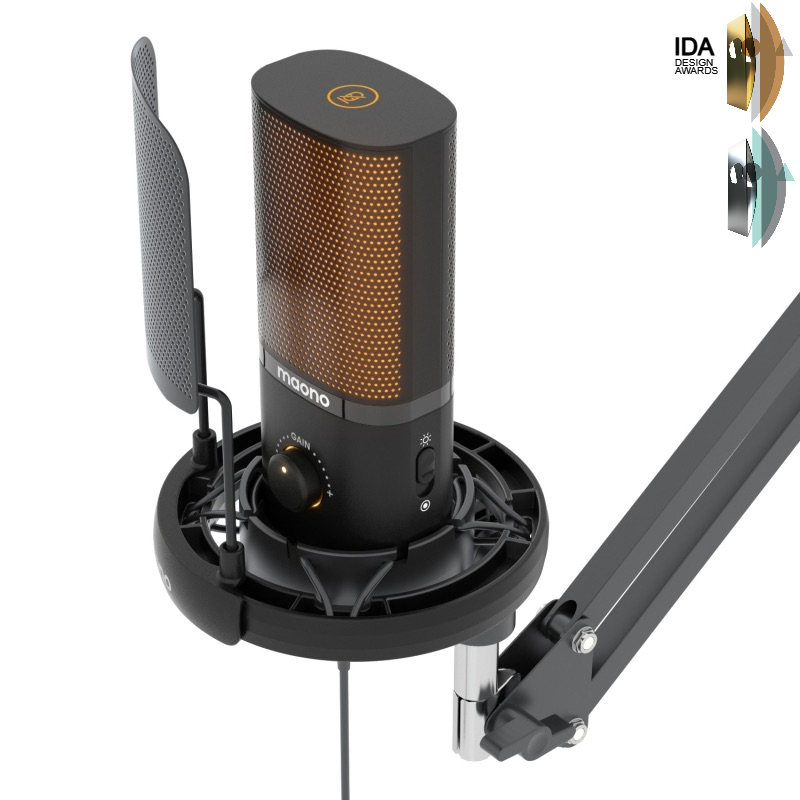 MAONO PM500 is a professional studio-quality XLR large-diaphragm cardioid microphone for live streamers, podcasters, instrumentalists, vocalists, and audio professionals. The circuit design of the PM500 uses high-quality components from top manufacturers and a tailor-made permalloy audio signal transformer to provide low self-noise and superior sound capture. At the core of this microphone is a custom-designed 34mm gold-sputtered condenser capsule, and it can be seen through the metal mesh. PM500 features an ultra-precise cardioid polar pattern, exceptional clarity, and a wide dynamic range.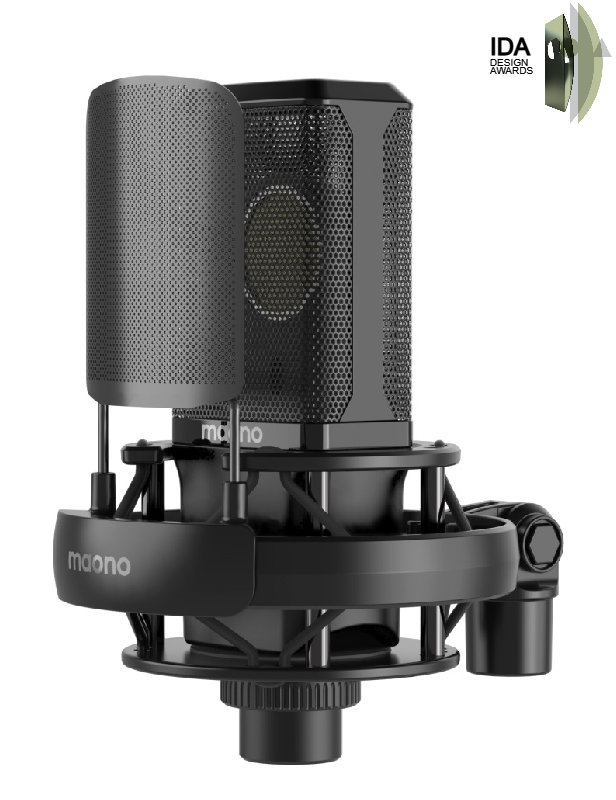 With rich experience in industrial design, MAONO won the International Design Awards. MAONO designs and manufactures the highest quality audio products in-house and sells them directly to end-users through the DTC (Direct to Consumer) business model to save the users' cost and provide the best service to the customers.
About International Design Awards (IDA)
The IDA was established in 2007 to identify emerging talent in Architecture, Interior, Product, Graphic, and Fashion Design. This award is dedicated to calling global attention to design innovation, conceptualization design, and creating high-quality work.
About MAONO
MAONO's audio products, such as microphones, sound cards, and headphones, have been sold in over 150 countries worldwide are recommended by many live streamers, podcasters, gamers, and audio professionals. MAONO is innovative and committed to providing the best products to more users. The brand's core team consists of veterans in the technology industry who have excellent expertise in smart manufacturing and R&D.
To learn more about MAONO: https://www.maono.com/