Bangkok International Photo Fair 2022, Asia's biggest camera and equipment exhibition for leading brands around the world, took place last week from 23rd-27th Nov in Bangkok, Thailand. Many innovative products in the imaging field were collected for people to touch, try and buy. A bunch of renowned and popular brands such as Canon, Nikon, Fuji Film, and Panasonic showed their latest, greatest products to feast users' eyes upon. Maono, as a global known Internet microphone brand, also showed up in the exhibition to display its impressive internet audio equipments like usb microphone, wiress microphone and audio interface, has face-to-face conversations with users as well as media worldwide.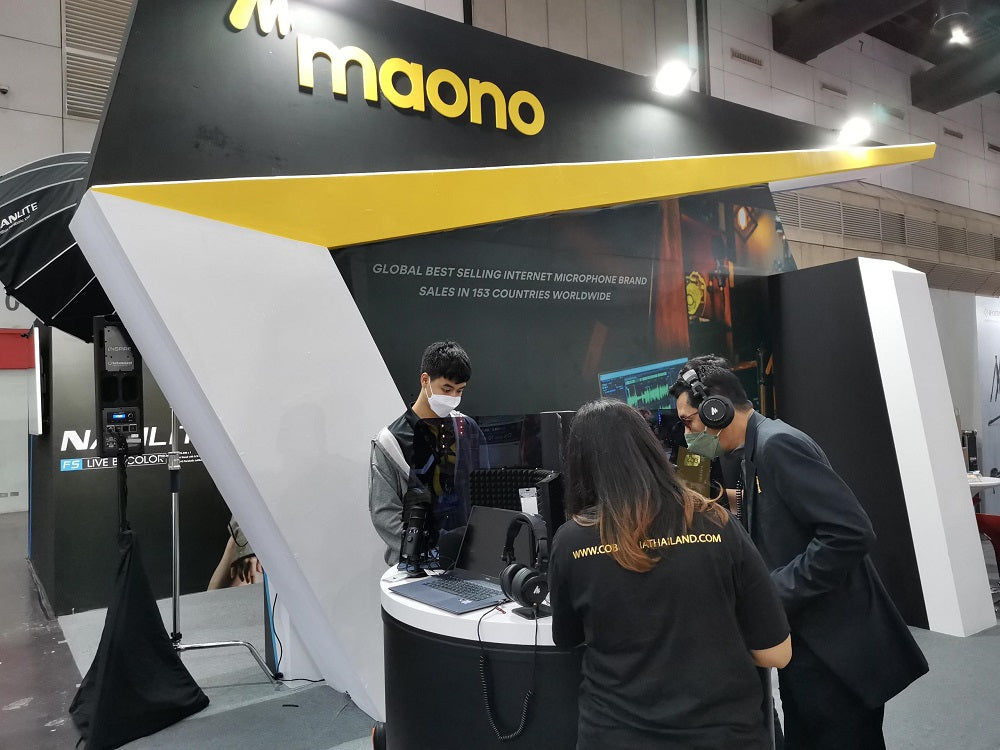 Most Expected Maono New Audio Devices
Maono was excited to bring a wide range of its latest products to the exhibition, including CES award winner Maono DM30 USB Microphone, Maono PD400X XLR/USB dynamic microphone, Maono WM821 with wireless microphone system, Maonocaster AME2A podcast equipment bundle, etc.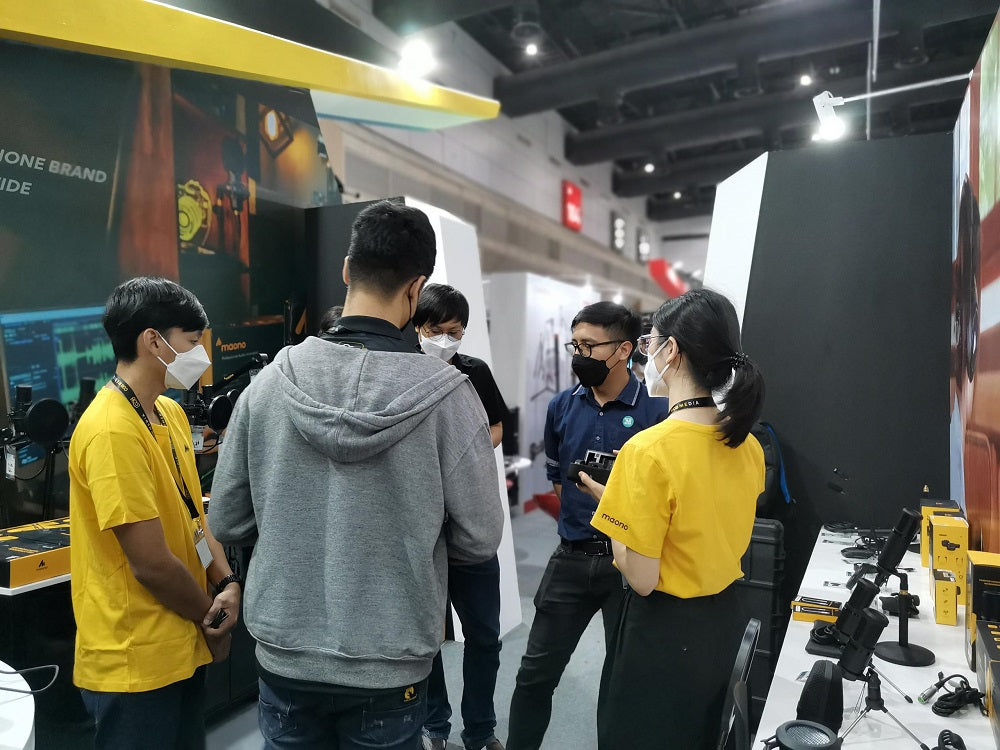 CES awards are considered the ultimate recognition for the design and engineering of consumer technology products. As Maono's first USB microphone with the CES stamp of approval, Maono DM30 USB microphone attracted many viewers' attention thanks to its great overall performance, user-friendly operation, and wide color options. Arthit, a Thailand game streamer says," I am pumped to try the award-winning USB microphone. I find it easy to use and it even comes with a companion Maono Link software which offers advanced audio functions. In particular, I like the white one." Maono always takes users' real needs into consideration while developing audio products. It provides various color options for Maono DM30 USB microphone because that young blood in the streaming filed are into audio products in bright colors as well in classic black. more details can be find on ces.tech Here.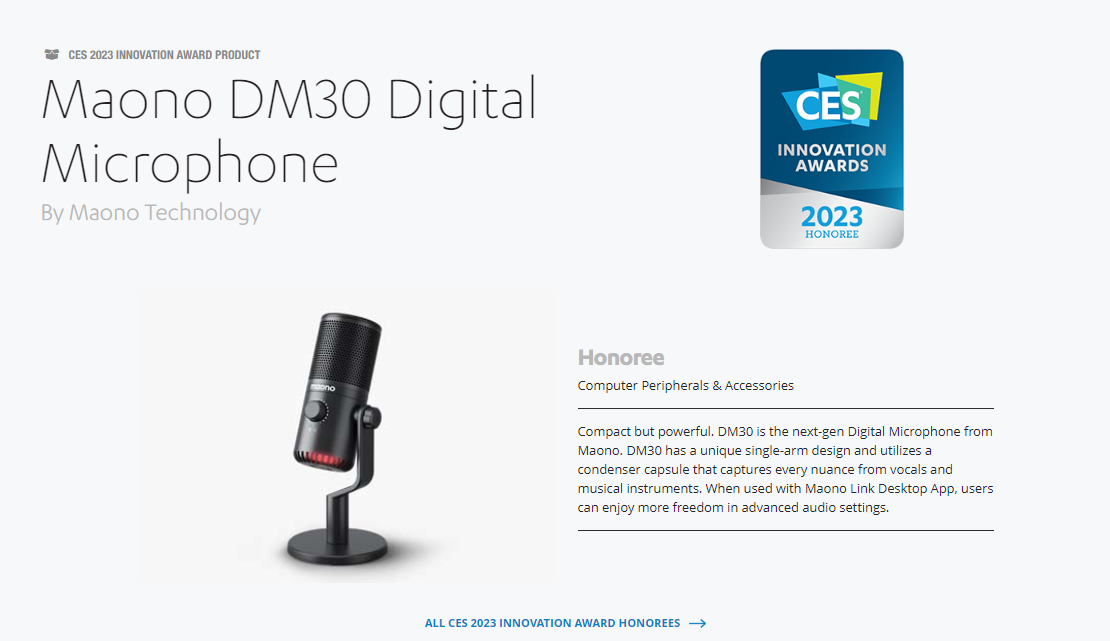 Maono also showed its professional-level PD400X XLR/USB dynamic microphone, a powerful microphone designed for content creators who are in need of a high-performance dynamic microphone.
Maono Classic, Best-selling Audio Products
Aside from showing the latest products, Maono also takes the chance to display its compact wireless microphones, Maonocaster Audio interfaces, etc. Maono WM821 compact wireless microphone caught the attention of a Vietnam Youtube vlogger Dung. He says," I started my Youtube channel in 2020, due to the outbreak of covid-19, I had to record videos at home. Now I am planning to create some videos outdoors. I just tried Maono WM821 wireless microphone, I love the design and audio quality, I do think it is worth trying for vloggers".
Another Maono item that drew people's attention is Maonocaster AM100 Podcast Production Studio. People are amazed at the device by the great conveniences the fully integrated device provides to content creators, such as saving the fuss of switching between machines and avoiding wracking the brain for inserting sound effects for every podcast on software.
COB Media Thailand highly praised Maono, "Maono provides a full range of high-quality audio products, whether you are a beginner content creator or a professional one, you can find a suitable Maono product to try out. We look forward to seeing more audio products from Maono in the future".
Maono has been paying constant efforts in making the world's best microphones and other audio products. The CES approval, best-selling achievements, and support from Maono users encourage Maono to stick to its initial mission, to be a global leading brand of Internet audio products that deliver pleasant sound experiences. Now and in the future, bringing more amazing audio products to users is always the prime task of Maono. Maono also looks forward to having more chances of meeting users offline.