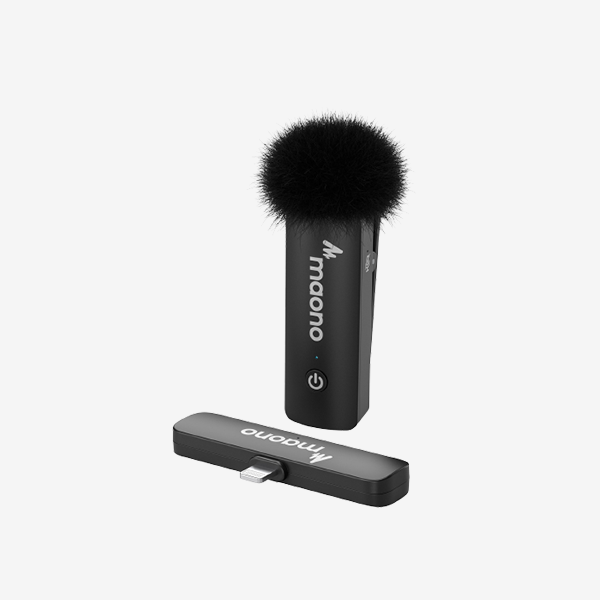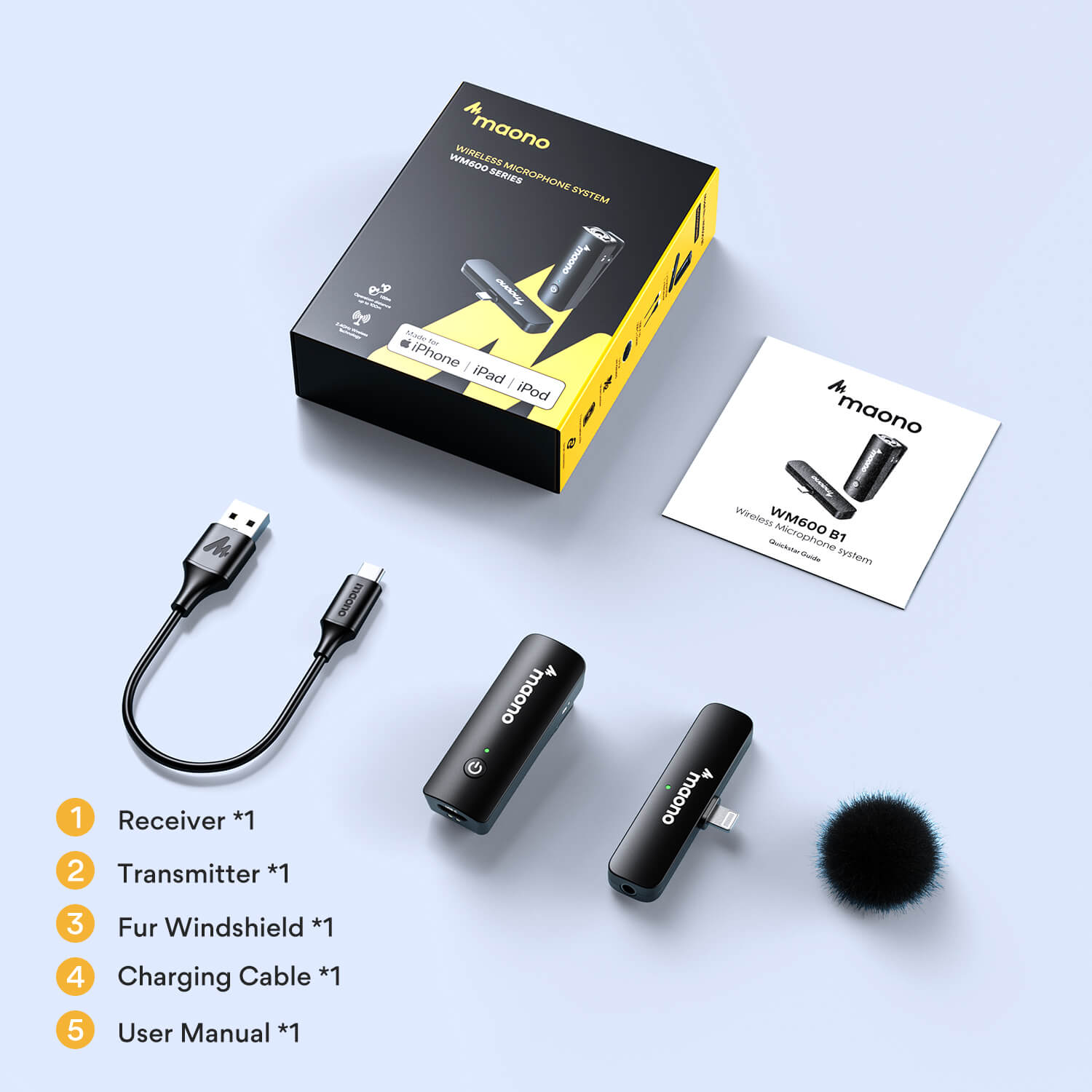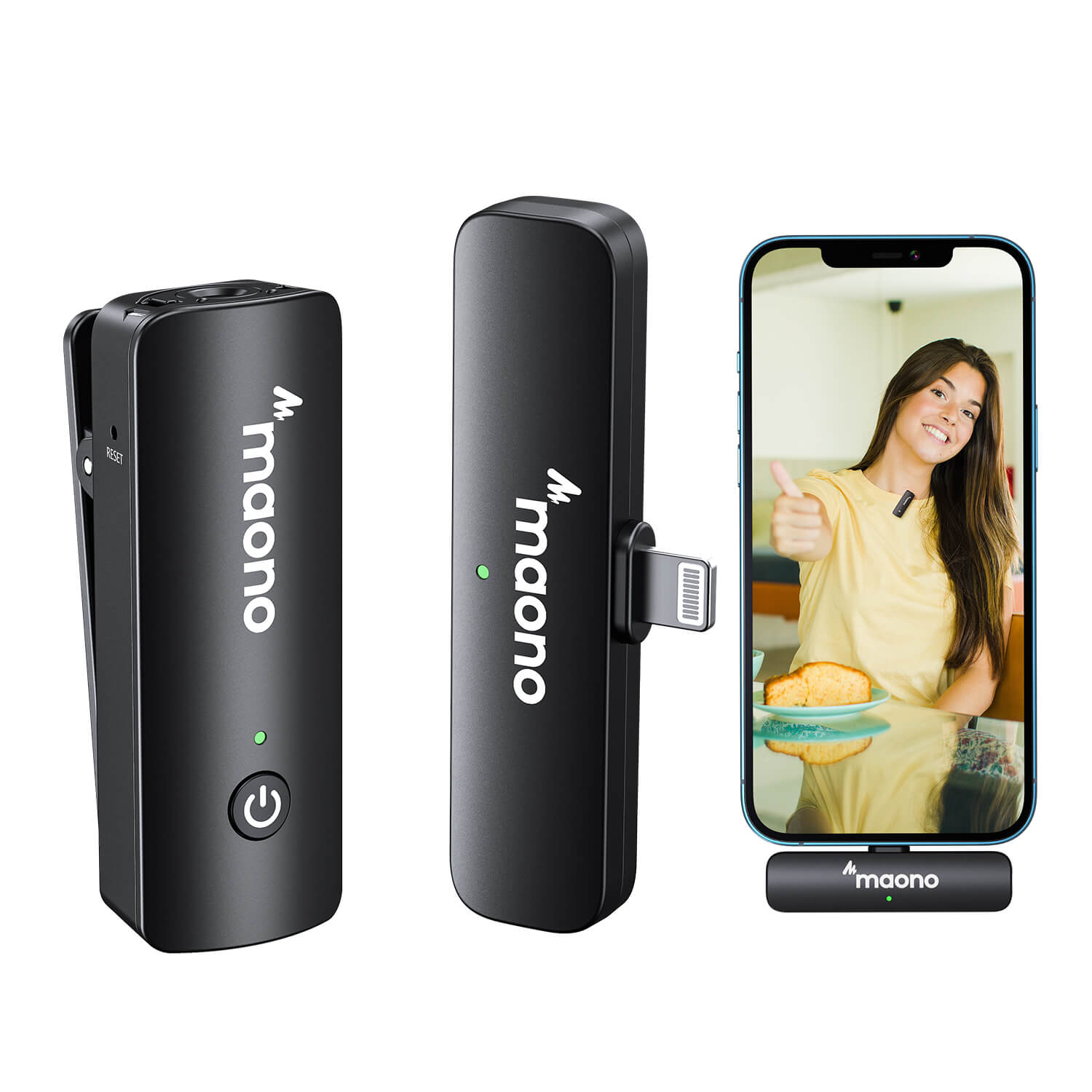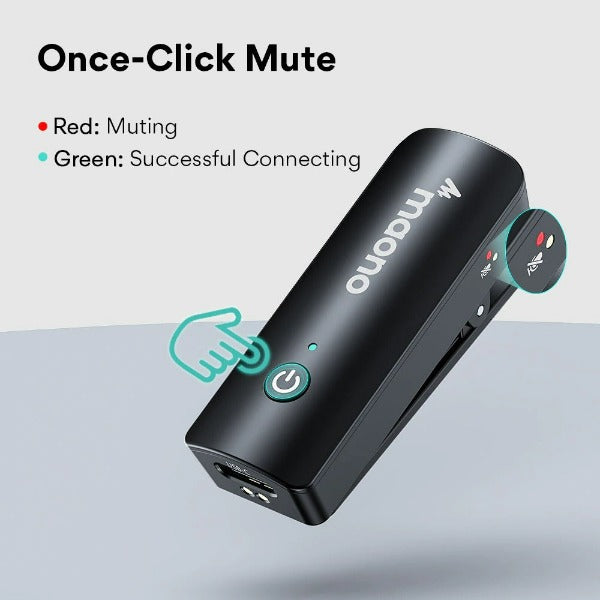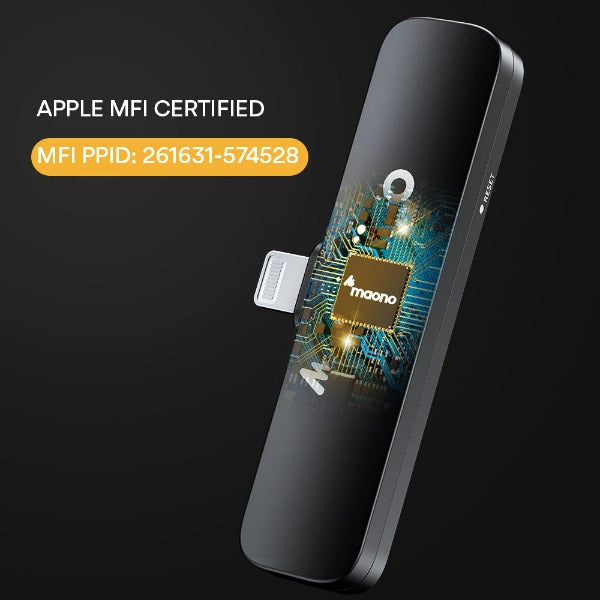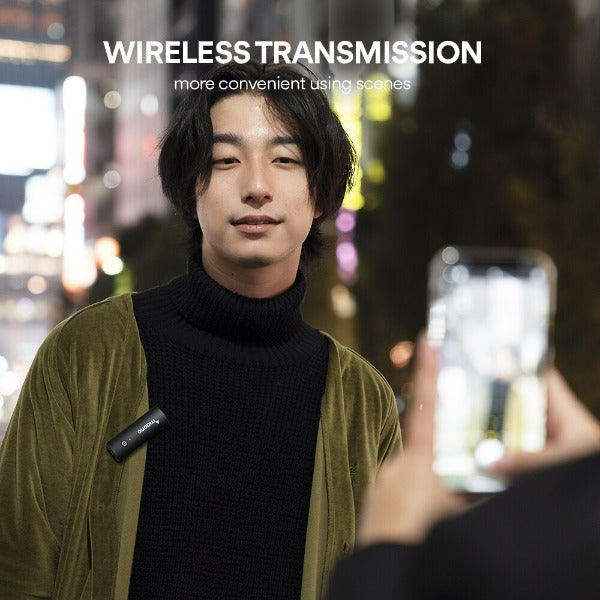 MAONO WM600 Compact Wireless Microphone System
Option:
WM600 B1(For Type iOS)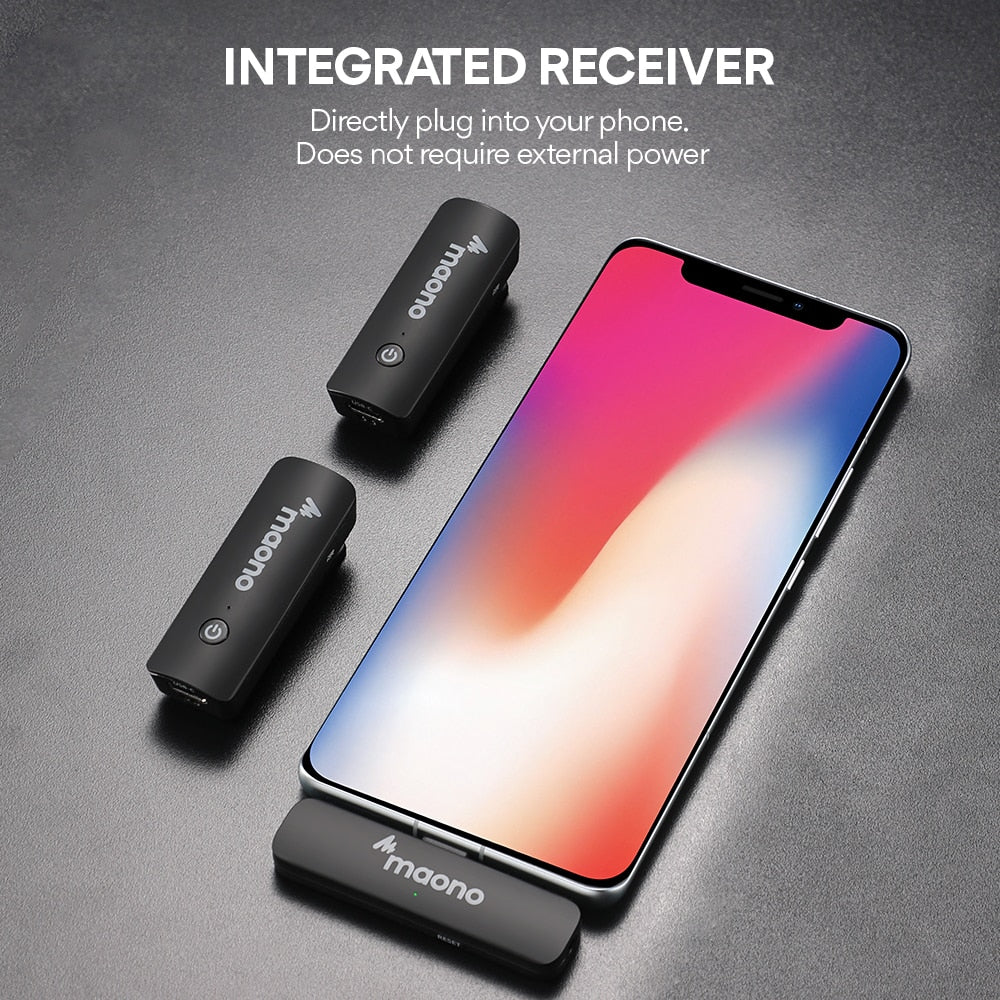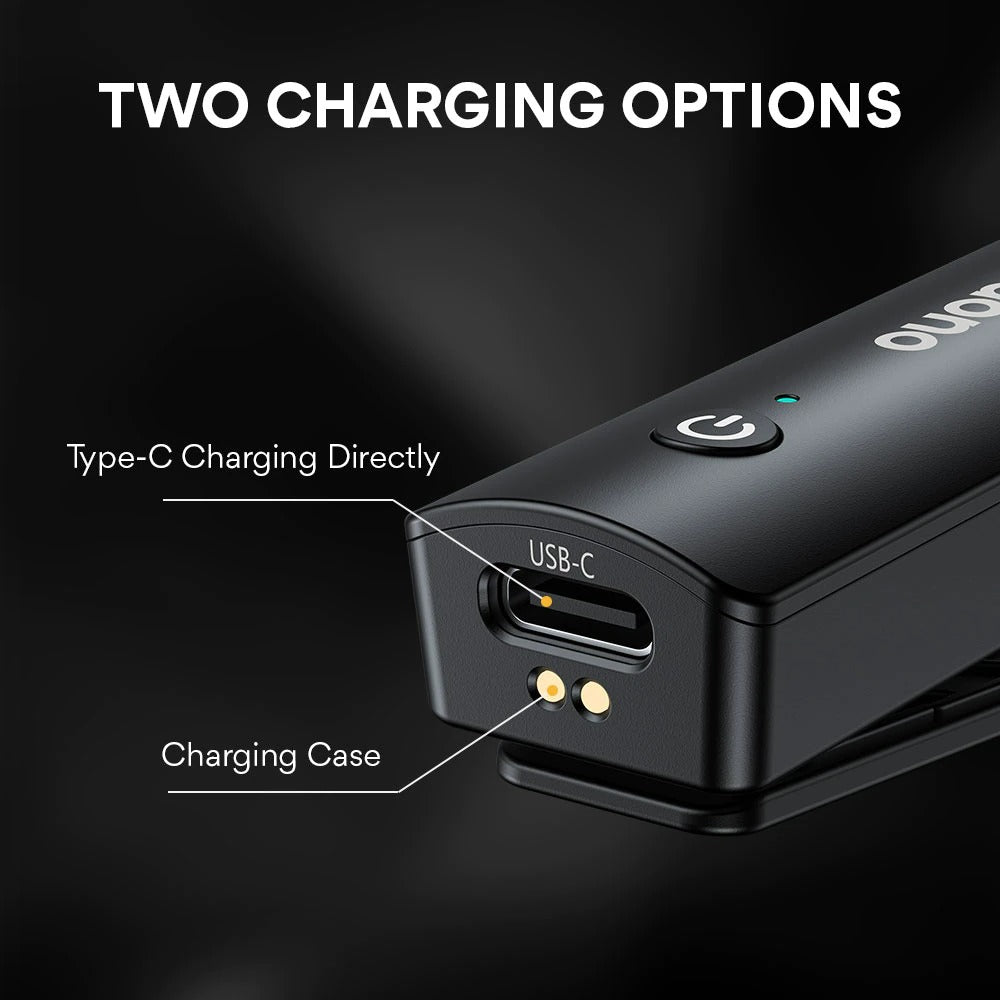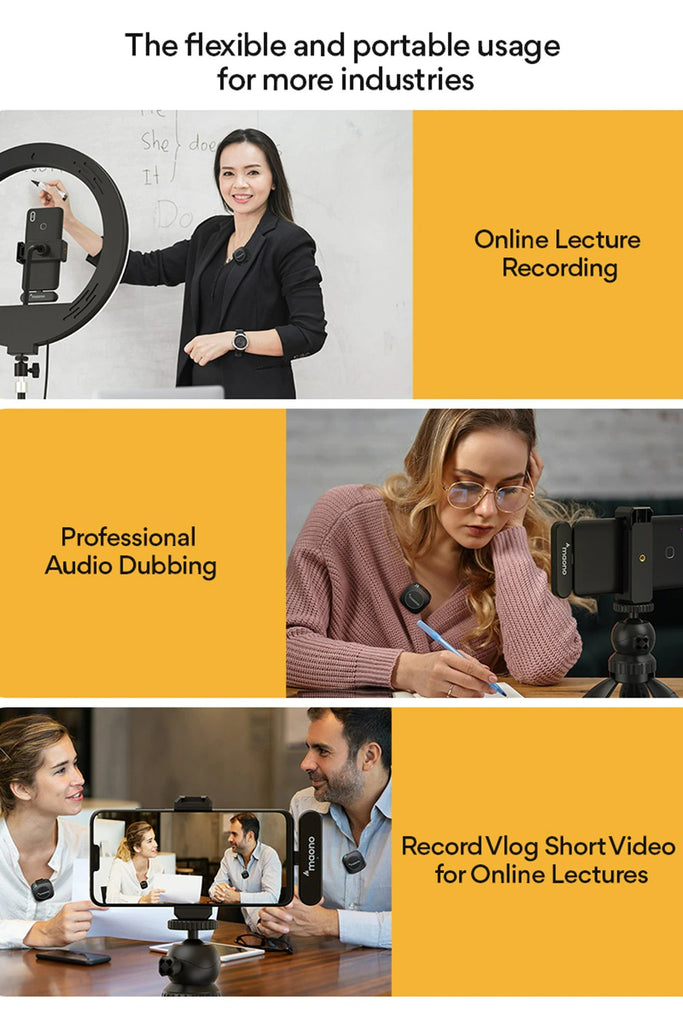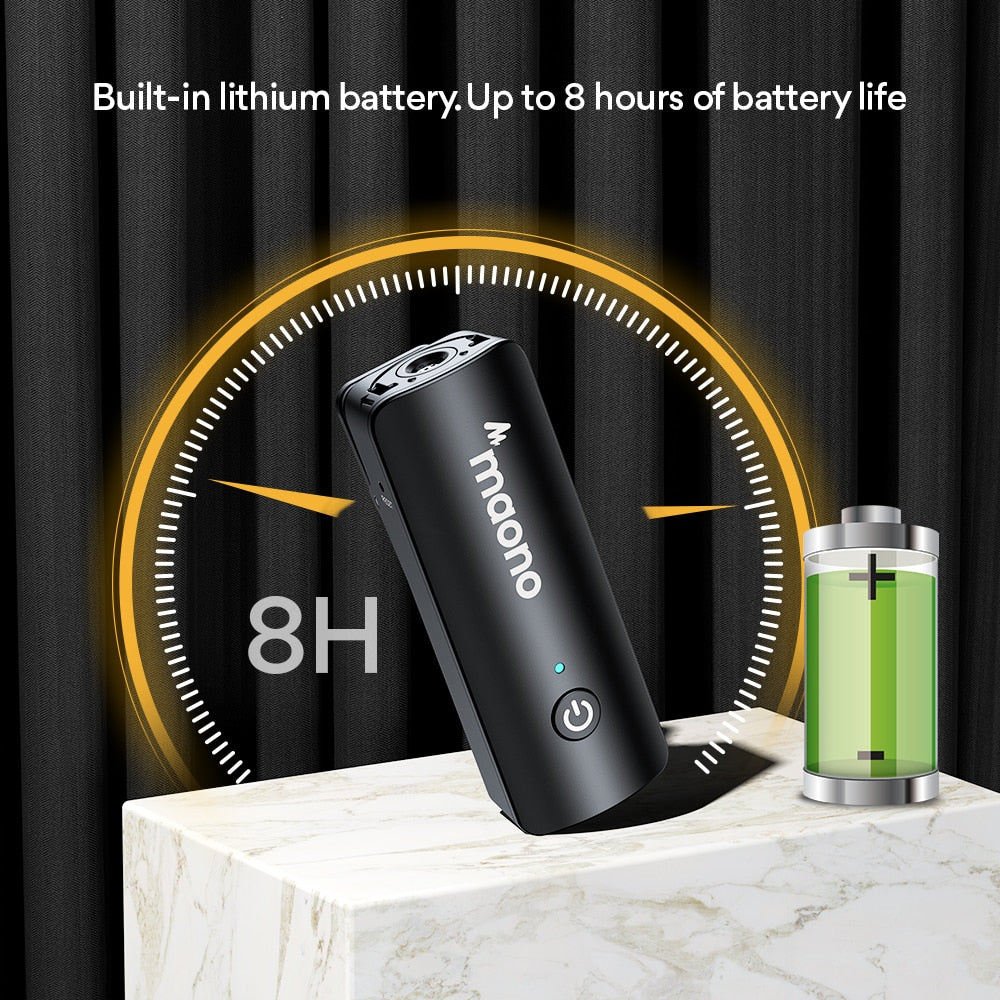 ● PLUG AND PLAY
Directly plug the receiver to your phones and pads to start recording. Plug the WM600 B1 receiver to Lightning devices. Plug the WM600 C1 receiver to USB-C mobile phones, pads, laptops. No more tangled wires.

● NOISE CANCELING
When the microphone is powered on, press the power button to active noise canceling feature. Ideal for outdoor vlogging application, or content creation in rooms without acoustic treatment.

● AUTO PAIRING
Power on the transmitter and the receiver, they will automatically get paired.

● 7 HOURS BATTERY LIFE
Provides enough power for your content creation.

● 328FT/100M TRANSMISSION DISTANCE
Max working transmission distance reaches up to 100m with ultra-low latency.
● Question: Is it portable and can it be used for small camera equipment?
• Answer: It's very portable and can be used on any size camera equipment. I use mine with my Samsung Galaxy S7 Edge with no problem. It comes in a box that's 4 3/4" x 4 1/2" x 1 3/4". So yeah, it's portable.

● Question: Can it be used to teach yoga classes on the computer? or only for camera and cellular?
• Answer: Yes, If your computer has a 3.5mm audio interface, you can directly connect the WM820 to the computer via the cable in the package. You need to confirm that your computer interface is 3.5mm TRS or 3.5mm TRRS, then use the correct cables to connect the devices together.
After the WM820 is connected to the computer, it is normal that the computer cannot recognize the microphone. You only need to turn on the recorder of the computer and start testing the microphone.

● Question: Does this work with GoPro Hero 10?
• Answer: Yes, this WM820 can be connected to the GoPro Hero 10. There is a 3.5mm TRS cable in the package, so devices with a 3.5mm jack can be connected directly using a 3.5mm male-to-male audio cable. For devices without a 3.5mm jack such as iPhones, or iPad. you should use an MFi-certified Lightning to 3.5mm jack adapter (not included)

● Question: What is the measured latency between transmitters and the receiver?
• Answer: The latency between WM820 receiver and transmitter is about 20ms(1 s = 1000 ms). This WM820 wireless microphone allows you to record outdoors conveniently because it is rechargeable.

● Question: Does the clip double as a cold shoe mount? If not, how to mount it to the camera?
• Answer: Hello, if your camera has a place where it can be clamped, then you can directly clamp the receiver of the WM820 on it. Most cameras have a place on the top to mount the microphone so you can see if your camera has a place to hold it. We found a related installation video on youtube, but we can't send it to you directly. If you want to see how to install it, you can contact us by mail.