AN IMPECCABLY SOUNDING CUSTOMIZABLE MICROPHONE
PD400X Get The Sound You Need!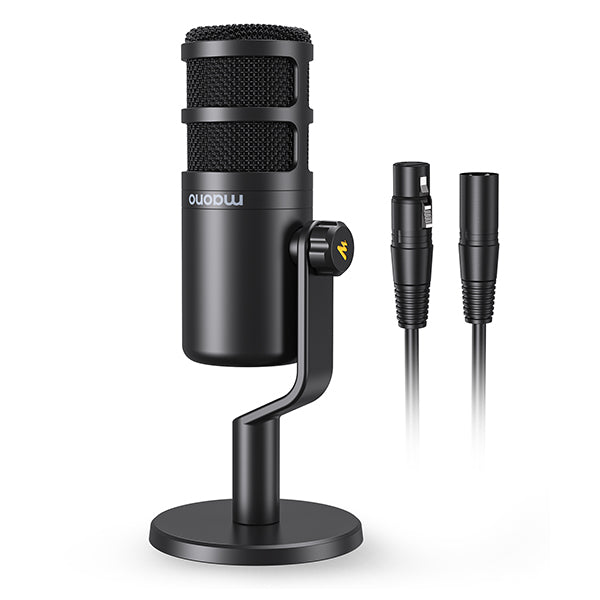 PD100 Dynamic XLR Microphone
The Maono PD100 podcaster studio microphone it delivers crystal clear, well-balanced reproduction across a comprehensive frequency response and handles high SPLs, and provides detailed, faithful sound.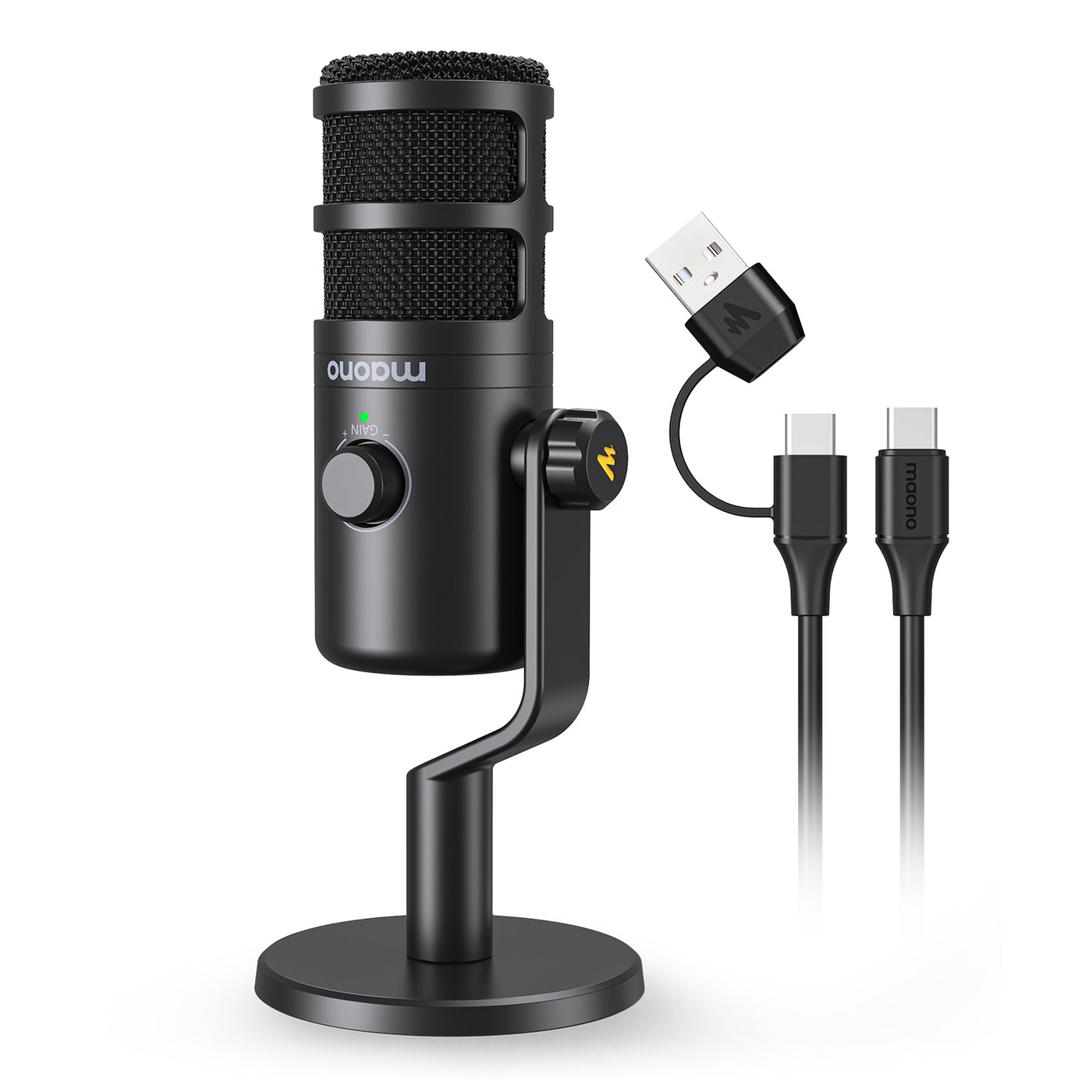 PD100U Dynamic USB Microphone 
PD100U features a microphone gain control knob. You can freely adjust volume during the recording process to make sure output the great sound.Support digital recording, perfect for podcasting, gaming, recording, live streaming, and more.
Compare With Similar Items
New Narrival Difference
PD400X is an XLR & USB interface microphone with 3-in-1 digital knob andquickly mute button and mic gain control.perfect for professional level podcaster.

PD100 is the entry level dynamic XLR microphone, it has little extra features.

PD100U is a USB & USB-C interface microphone with a gain control knob.
PD100U is a USB & USB-C interface microphone with again control knob.
DM30 alos is a USB & USB-C interface microphone, But DM30 has nine RGB lighting mode at the bottom.Tap-to-Mute Sensor with LED indicator and three-in-one multi-function compound knob.
How do I pick the right microphone for me?
For your first podcasting setup, the simplest solution is a USB microphone, like A04. Simply connect A04 to your computer, plug your headphones into the mic, and away you go. A04 pickup pattern options make it easy to record a podcast by yourself or with guests. When you're ready to record, be sure to check out Audacity for PC users or GarageBand for Mac users. Or, try an online capture service like Anchor.
When you're ready for more professional production, PM422 delivers pristine, studio-quality recordings with legendary ease. PM422 features instant mute, and microphone gain—putting you in charge of every level of the recording process.

Take your podcasting setup to the next level with the following options:

Recording software: For bigger projects, you may need a more advanced audio editing program. When you're ready, check out these popular recording software suggestions.
Boom arm: Maono's BA90 boom arm gets your mic out of the way for more freedom of movement and less interference on camera.
As your podcast grows, you may need a microphone capable of tackling bigger, more ambitious productions. With XLR microphones like PD400X, and PM500.you can record multiple speakers on separate tracks with broadcast-quality sound.

Want to really transform your space into a broadcast studio? Start podcasting like a pro with these popular podcasting tools:

Recording software: When you're ready to begin editing and sweetening your audio, check out these popular recording and editing programs.

Audio interface: Interfaces come in all shapes, sizes and price points. Find the solution that's right for you with these popular audio interface suggestions.

Headphones: Maono's studio-grade MH601 headphones let you hear every detail.