All in One Audio Production Studio
PODCASTING EQUIPMENT BUNDLE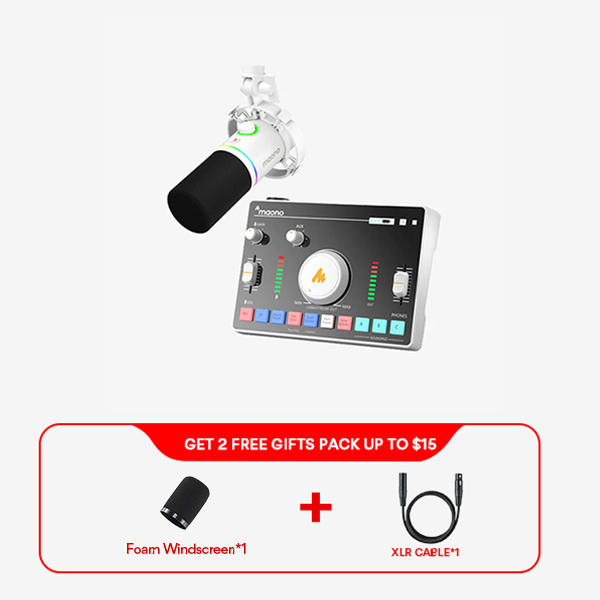 Streaming Audio Microphone Set for Solo Production
$139.99
Supreme Sound Quality Podcasting Equipment Bundle
$369.99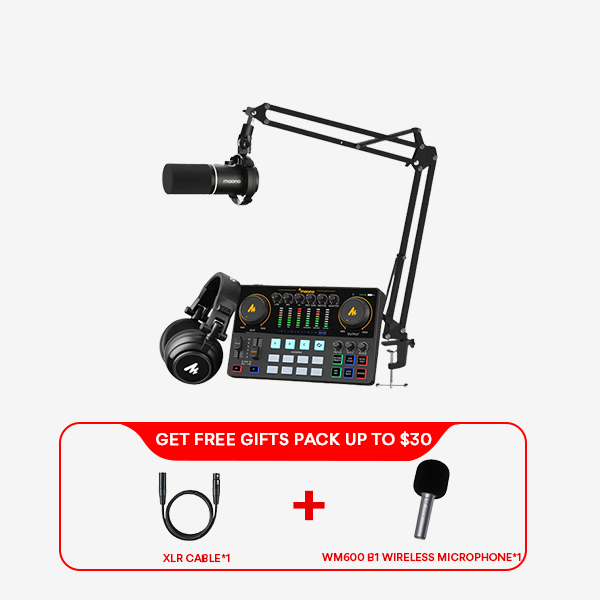 Easy Set-up Podcast Equipment Bundle & Starter Kit
$279.99
High Quality All-in-One Microphone Set With Boom Arm
$229.99
Easy Set Up Microphone Set with Boom Arm For Beginners
$109.99
Enjoy Your Gaming Brough By Maono Microphone
RGB GAMING MICROPHONE SELECTION
PD200X USB/XLR MICROPHONE
$79.99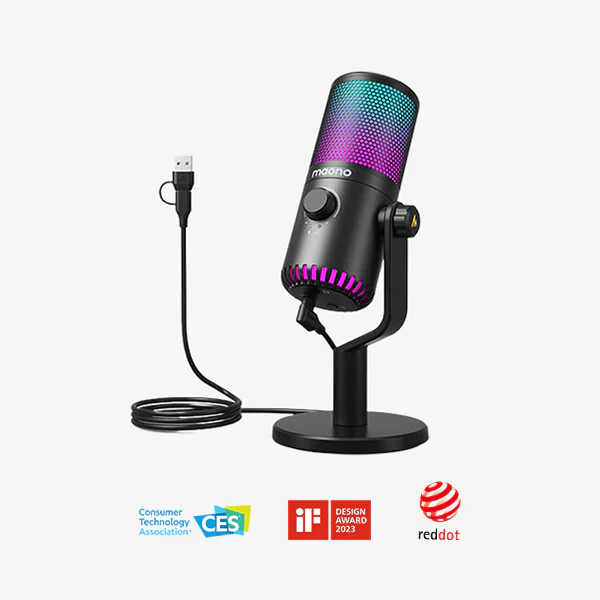 DM30RGB USB MCIROPHONE
$49.99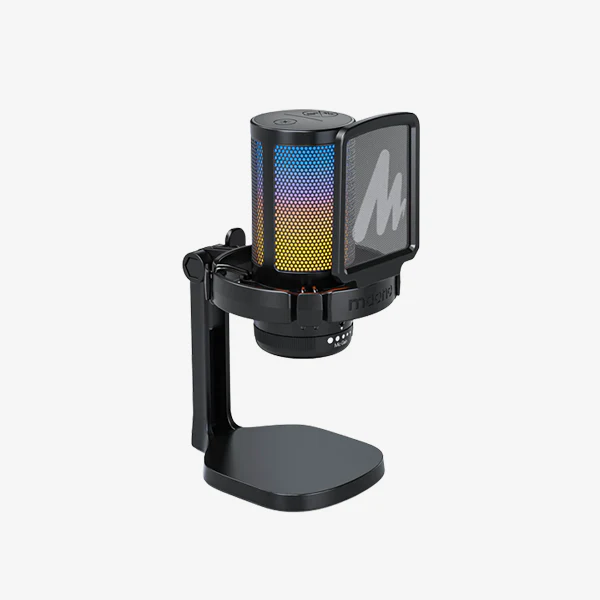 DGM20 GAMERWAVE USB MICROPHONE SET
$37.99
AUDIO INTERNET MICROPHONE SOLUTION
Advanced Audio Microphone Equipment Recommendation for Creators
PODCASTING INTERNET MICROPHONE>>
GAMING INTERNET MICROPHONE>>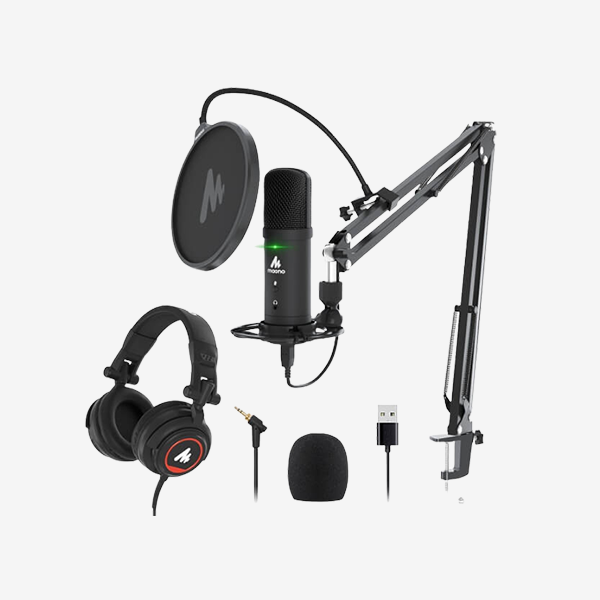 $99.99
All In One Podcasting Microphone Set
With a USB data port, the PM422 mic set can easily connect with computers, and you only need to select a USB mic as default input in your software settings. and you will be ready to go. No need for extra driver software and an extra external sound card. quite a plug & play microphone choice for podcasting beginners.
$285.99
Two People Podcasting Equipment Bundle For Beginners
Easy set up two-people podcast equipment bundle designed for people who presume sound experience, Maono provides all in one audio production studio solution for creators to easily set up their podcasting studio.
Collaborate

20,000+
Influencer
Sold Widewild
16 Million+
Global Users
Years of Innovation
7+
Audio Technology
Find In
153+
Countries
Greg Toope
I got this to record voice overs for my youtube channel & to use as my microphone while streaming.
ASMR Benet
I really like the sound of these WM820 button holes plus everything I want to change the situation in the video.
Make Life Click
Perfect for podcasters and steaming, it first impressions and tests of the new PD400X that has the best features on the market.
Tech Notice
I'm really loving this microphone. I have a handful of expensive XLR mics, but for what I needed this USB mic does the job.
olittleboy
I like how simple the WM820 A2 is, it is very very light and this tiny product is so easy to use. bet it worth a try. don't hesitate to get.
Tech Summit
I like this PD400X microphone. pretty awesome one. if you are really interested in it. it is definitely worth a wait.
Tammy Sypniewski
MAONO has really upped their game with this amazing XLR condenser cardioid microphone. best budget mic for podcasts.
Tech 4 Tuber
This is my second Maono product and as before, I'm very impressed. Sound quality matches higher-end brands. Love the Mic.